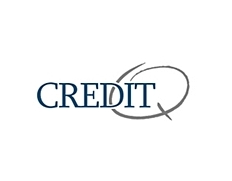 Your Guide to Credit Cards, Loans, Investments and Everything Between
Newport Beach, CA (PRWEB) March 30, 2012
The site will be free to join, and takes about 5 minutes to set up an account and profile. Think Facebook and LinkedIn, but with a financial angle. CreditQ.com reports that the aim of the site is to change the financial landscape by connecting people who have financial expertise and know-how, to average consumers looking to gain the tools and techniques to become financially savvy.
Part of what makes this new site unique for a financial website is that its target audience is fairly broad: financial professionals, as well as financial bloggers and writers, and consumers seeking information about financial products and services, are all encouraged to sign up. What makes the site so innovative is that it links groups of people and promotes social interaction, thus eliminating many of the barriers and hassles associated with finding useful financial information. The result is that consumers no longer need to scour the internet for hours looking for advice that may be outdated or inaccurate. Instead they have access to professionals in the field that they can directly engage.
CreditQ Social features interactive applications and modules, some of which are ubiquitous on social networking sites (like an instant message/chat feature, the ability to post comments/photos/videos to profiles, customization of information detailed on each page, and privacy settings). However, other aspects of the design are totally exclusive to the site, like its business directory, "Groups" feature, goal management application, and platforms for posting blogs and articles directly to the website.
Also unique, the site provides different types of profiles, depending on what type of account a user signs up for. For example, business and financial professionals have profiles that offer unique interfaces and interactions, signaling to other users that the profile belongs to someone in the financial services industry. One of the advantages of being listed as a professional member is the ability to publish original content right onto the site. As well, members who have general profiles can make the most of the site's personal finance tools, along with various other features designed to help these members find information that's most useful to them.
About CreditQ.com:
CreditQ.com strives to deliver pertinent, accurate, and useful information to consumers interested in all aspects of financial planning and personal finance. As an online financial resource center, the company provides direct access to credit card applications, credit report monitoring companies insurance providers, investment guidelines, latest mortgage rates and more. Additionally, the site also endeavors to disseminate appropriate and helpful information through the publication of articles, news-related releases, blog postings, discussion forums, and additional content that addresses changes within the financial industry. The company is always looking for financial experts, and/or anyone with specialized knowledge and interest in financial topics, to contribute in a meaningful way to its site.