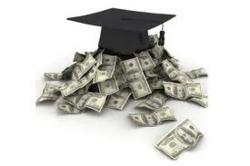 "Graduates should understand their credit reports and keep a check on their credit score for a happy financial life. Check your credit report today. "
(PRWEB) June 13, 2012
Recent studies show that outstanding student loans will cross $1 trillion this year—proving that Americans now owe more on student loans versus credit cards, according to the Federal Reserve Bank of New York, the U.S. Department of Education and private sources. The study also states that the amount of student loans calculated last year has crossed the $100 billion mark, for the first time.
Prompted by students who have been borrowing huge sums of money from the federal loan programs in order to get a good education, this trend will likely pose a huge burden on fresh graduates who have to worry about repaying their student loans on top of finding a job in a highly erratic job market and unstable economy. Students today are likely to owe twice as much as those who have taken out student loans from 10 years ago, given the inflation rates.
Reports also suggest that it is probable that debts have doubled in the past five years. Increased interest rates on existing debts have thus made students unable to move on towards purchasing milestone investments such as a home, their own car or even starting a family as they have a low credit score. With this over college students heads, they begin their adult life in a crunch that not only affects their personal life but the economic future.
College students with loans must watch their credit report
College students must then focus on managing their finances because student loans make a huge dent on your credit report and scores. The youth must recognize and be aware of the impact that student loans pose on credit ratings.

Many individuals have misconceptions that quick payments of their student loans will help in elevating their credit score. But actually paying student loans too quickly will actually ruin the score. This is because the lenders win the capital by the interest on the loans lent to the borrowers.
It is best to reduce the student loan debt before starting school. But if someone is already a college student, then he or she should start paying the interest on the loans before graduating.
It is good to get a part time job and work for extra hours to earn money to pay early.
The student should also ensure to work full-time during the summer vacations. This is because after the graduation, one can easily improve the credit report.
Every American is entitled to get a free credit report annually at Annualcreditreport.com. Another option is to enroll with http://www.freecreditreport.com and get your credit report instantly along with your credit score. With the membership, you can also avail credit monitoring service that lets you access your Experian credit report for unlimited time, bi-monthly credit score monitoring, credit alerts, & fraud resolution support. College students should regularly check their credit report and follow credit education to understand their credit scores in the early stage so that they can build a good credit history.