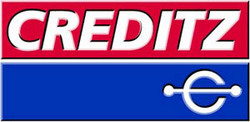 CREDITZ has a unique system that combines a cost effective, micro-payment transaction engine, loyalty and marketing capabilities that can further demonstrate Platinum Studios as an innovator in the entertainment community
Las Vegas, Nevada (PRWEB) January 24, 2008
CEO America, Inc. (OTC: CEOA.PK), exclusive US licensee of CREDITZ® Digital Currency, today announced the signing of a licensing and marketing agreement with Platinum Studios, Inc., an entertainment company that controls an independent library of comic book characters from all over the world.
The agreement is designed to provide a unique promotional currency and micro-payment alternative for its customers, while it increases revenues for Platinum. With a projected deployment on its online shopping cart and new Mobile Comics application in March of this year, Platinum will accept CREDITZ as a form of online and mobile micropayment, while it pays its customers CREDITZ for purchasing merchandise and other marketing behavior, such as upgrading to premium subscriptions or referring new customers. In the works is also a limited edition Platinum Studios CREDITZ card that will create unique branding in the wallet for Platinum as well.
"CREDITZ has a unique system that combines a cost effective, micro-payment transaction engine, loyalty and marketing capabilities that can further demonstrate Platinum Studios as an innovator in the entertainment community," said Brian Altounian, President and Chief Operating Officer of Platinum Studios, Inc.
Altounian stated, "We are excited about the potential impact CREDITZ will bring to our online and mobile services and we believe that our customers and members will quickly realize the value of CREDITZ Digital Currency."
With stunning, high-quality graphics and an intuitive user interface, the new Platinum Mobile Comics application allows comic fans to consume their favorite content whenever and wherever they want. In addition to accessing a range of comic books, fans can download wallpapers, animated screensavers, ringtones and mobile games featuring comic art and characters from the vast Platinum Studios library alongside up-and-coming artists and creators.
Among the popular titles included in the Mobile Comics application are ''Hero By Night'' and ''KISS 4K'' (to come in the next several weeks). Other comics included in application are: ''Bird and Worm,'' ''Creepy Carly,'' ''Kitty Litter,'' ''Model Operandi,'' ''Musical Farm,'' ''Necromantic,'' ''Peyote Highway'' and ''Stupid Users.''
"Platinum has introduced an exciting new way to build a community among comic book enthusiasts across North America," said Lawrence Bracco, Chief Marketing Officer of CEOA.
Bracco added, "Web communities are seeking new ways to monetize their content and enhance intimacy with their membership, and Platinum's new Mobile Comics application with CREDITZ Mobile Digital Payments will be used to cross-market content, drive merchandising and promote person-to-person transactions.
About CEO America, Inc.
CEO America Inc. (Pink Sheets: CEOA) has the exclusive U.S. license of the CREDITZ® Digital Currency System. Using IBM's latest database and infrastructure technology, CREDITZ is a unique global payment, marketing and loyalty system that is universal, replaces cash, and provides spendable CREDITZ Digital Currency to consumers. CREDITZ are paid to customers for behavior, and merchants can earn incremental revenue from that behavior. CREDITZ is the first payment system to integrate 21st century technology for micro-payments, loyalty, marketing and business intelligence into a single operating platform, making it the transaction and marketing engine for the digital economy.
For more information, go to http://www.creditz.com or contact Larry Bracco 818-730-3443
About Platinum Studios, Inc.
Platinum Studios, an entertainment company that controls an independent library of comic book characters from all over the world, which it adapts, produces and licenses for all forms of media including print, film, online, mobile / wireless, gaming, and merchandising. Platinum Studios' library contains more than 3,800 characters spanning a full range of genres and styles, and also includes properties such as http://www.DrunkDuck.com , the industry's preeminent Web comics community. Working with leading companies in the entertainment and new media sectors, Platinum is a recognized leader in the creation of new content across all media platforms. Platinum Studios - Comics Fueling Media EVERYWHERE!
To learn more visit our website at http://www.platinumstudios.com or contact Randy Greenberg at 310-807-8140.
###