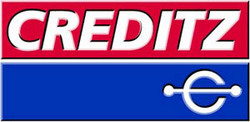 We support the entertainment industry in a variety of ways, and are proud to sponsor such an extraordinary industry event celebrating perhaps the greatest award of them all
Beverly Hills, CA (PRWEB) February 21, 2008
CEO America, Inc. (OTC: CEOA.PK), exclusive US licensee of CREDITZ® Digital Currency, today announced it is once again a new media sponsor of the 2008 Night of 100 Stars, Sunday February 24, at the lavish Beverly Hills Hotel and hosted by legendary producer Norby Walters. The sponsorship is another in a series of unique sports and entertainment promotions that the CREDITZ brand has backed over the past 2 years.
The Night of 100 Stars Black Tie Gala is a formal sit-down dinner viewing party that has always included past Oscar winners and nominees. The media consistently rates this event as one of the top 3 parties to attend. The LA Daily News rates this party as "... the number 1 Awards party just for the sheer number of celebrities attending." Past celebrities include the hottest young stars like Christine Lakin, Amanda Detmer, Bai Ling, and Shia La Beouf as well as former Oscar winners and nominees such as: Richard Dreyfus, Peter Fonda, Hope Lange, Lynne Redgrave, Edward James Olmos and hundreds of others.
Using the latest combination of wireless streaming technology and Windows Media powered video streaming, this year's Night of 100 Stars will be captured live by Executive Producer and media innovator Robert King and streamed live to: PCs, cell phones and even Xbox 360 consoles. CREDITZ sponsorship will include providing free CREDITZ Digital Currency cards to the party-goers, so that they may enjoy the benefits of being a CREDITZ accountholder.
"We support the entertainment industry in a variety of ways, and are proud to sponsor such an extraordinary industry event celebrating perhaps the greatest award of them all," said Lawrence Bracco, Chief Marketing Officer of CEOA. "We are excited about the live video streaming of this event as we promote the Creditz Brand and concept to enhance viewer intimacy for advertisers. Additionally, CREDITZ can be used to cross-market content, drive merchandising and promote artist-to-person transactions through mobile devices. We are thrilled to again be a new media sponsor of this year's Night of 100 Stars event."
For more information on the event, visit http://www.nightof100stars.com
About CEO America, Inc.
CEO America Inc. (OTC: CEOA.PK) has the exclusive U.S. license of the CREDITZ® Digital Currency System. Using IBM's latest database and infrastructure technology, CREDITZ is a unique global payment, marketing and loyalty system that is universal, replaces cash, and provides spendable CREDITZ Digital Currency to consumers. CREDITZ are paid to customers for behavior, and merchants can earn incremental revenue from that behavior. CREDITZ is the first payment system to integrate 21st century technology for micro-payments, loyalty, marketing and business intelligence into a single operating platform, making it the transaction and marketing engine for the digital economy.
Media Contact Larry Bracco, 702.835.9288 or visit http://www.creditz.com.
###