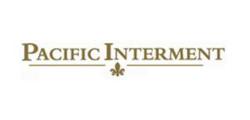 Witnessed cremation offers families an alternative to traditional burial services while still providing them with a sense of closure.
San Francisco, CA (Vocus/PRWEB) June 10, 2011
A trusted provider of funeral and cremation services in the Bay Area for over 20 years, Pacific Interment Mortuary and Crematory is now offering witnessed cremation services. Unlike most funeral homes that subcontract to third party providers for cremation, Pacific Interment owns and operates its own crematory. With the subcontracting of this delicate procedure, families often have little to no control over the crematory's operating procedures and may incur additional transportation expenses and needless delay. By owning and operating its own crematory, Pacific Interment has complete control over the entire process. This allows them to keep prices low and to offer more personalized cremation services, including witnessed cremation.
"Recently, witnessed cremation has become a more popular option for those dealing with the loss of a loved one," says funeral director and crematory manager Michael Tom. "Witnessed cremation offers families an alternative to traditional burial services while still providing them with a sense of closure."
A witnessed cremation service allows the family to be present when the deceased is placed into the cremation chamber. The family can have time with the remains immediately prior to the cremation and may choose to have a simple viewing or participate in pre-cremation rituals. Some religions have a witnessed cremation ceremony as part of its funeral custom, while others receive a sense of closure from witnessing the beginning of the process.
Pacific Interment's crematory is located on the site of their Emeryville offices. If a family chooses to have a witnessed cremation service, they may have a viewing or pre-cremation ritual in the chapel of the office. When the family is ready, they are lead into the crematory for the beginning of the process. The body of the deceased is placed in the cremation chamber by the crematory operator and the chamber door is closed. A family member may press the button to begin the process if they wish to do so. The next of kin may return to Pacific Interment's offices in Emeryville or San Francisco to retrieve the cremated remains in the days following the cremation unless prior arrangements have been made.
For more information, call 1-800-442-1810 or visit http://www.interment.com.
About Pacific Interment
Pacific Interment is a family owned mortuary, crematory, and sea scattering service that has served the San Francisco Bay Area for over 20 years. They take pride in offering personalized service, funeral arrangements and take the utmost care in handling every aspect of the clients' death care needs through funeral services and cremation.
###