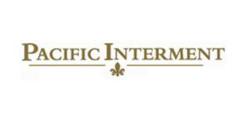 Scattering ashes in the San Francisco Bay is a beautiful and heartfelt way to celebrate the memory of someone's life
San Francisco, CA (PRWEB) July 23, 2011
Pacific Interment Bay Area cremation services now offers both inexpensive, non-witnessed sea scattering of ashes and private memorial charter services to scatter ashes.
Non-witnessed sea scattering is an economical option for families that prefer not to include disposition of the ashes as part of their memorial service. When a family would like to be present for the disposition, memorial charters are available for up to 35 passengers.
Sea scattering charters depart from San Francisco's Fisherman's Wharf destined for the north tower of the Golden Gate Bridge where ashes are scattered in the San Francisco Bay. A family member may scatter the ashes from the vessel into the bay or the boat captain can provide this service at the family's request. Many choose to scatter flowers along with the cremated remains. Ashes may be scattered freely or they may be enclosed within a biodegradable urn appropriate for burial at sea. Pacific Interment offers several options for biodegradable urns including natural Earth and natural sea salt containers.
"Scattering ashes in the San Francisco Bay is a beautiful and heartfelt way to celebrate the memory of someone's life," said Mary Ann Robertson of Pacific Interment.
For more information of Pacific Interment and their services, call them at (415) 431-9940 or visit them on the web at http://www.interment-bayarea.com. They are located at 2100 Folsom Street San Francisco, CA 94110.
About Pacific Interment
Pacific Interment Bay Area funeral services is a family owned mortuary, crematory, and sea scattering service that has served the San Francisco Bay Area for more than 20 years. They take pride in offering a personalized service and take the utmost care in handling every aspect of their clients' death care needs. Whether it is funeral arrangements or cremation services, Pacific Internment can offer professional service during their clients' time of sorrow.
# # #