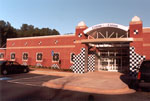 "Parents should know all about a preschool's teaching philosophy, its curriculum, quality of staff, safety and security measures, and the number of additional enrichment programs – such as music, art, language, computers, and sports."
Romeoville, IL (PRWEB) September 12, 2012
For an increasing number of parents intent on "tracking" their children toward the best schools, more and more parents are seeing how much the 'right' preschool affects their child's future. "Most parents understand the importance of early education in shaping their child's academic career and beyond," says Peter Lungo (plungo(at)cremedelacreme(dot)com __title__ email Peter Lungo for more play date details]), COO at Crème de la Crème (http://CremeDeLaCreme.com), a national early learning educational organization. "As a result, parents are doing homework, and asking the tough questions before choosing a preschool for their child."
Lungo believes the reason for heightened parental scrutiny is that parents want to give their child a strong educational foundation for the next steps beyond the preschool experience.
"That's why parents have become so diligent in the preschool selection process," he says. "They want to know all about a preschool's teaching philosophy its curriculum and quality of the staff. They are also very interested in safety and security measures, and the number of additional enrichment programs – such as music, art, language, computers, and sports – offered right on campus, so they don't have to drive all over town for specialty classes or lessons."
And while some preschool administrators may grow weary of the onslaught of questions by concerned parents, Lungo says Crème de la Crème not only embraces tough questions, but encourages them. "All parents should take the time to really compare early education programs, because there are vast differences in the quality of curriculum, the staff, facilities, and the overall care and nurturing the children get."
"Parents are looking for any edge for their children these days, and want straight answers to their questions. That's why Crème has always believed in total transparency when discussing early learning programs," Lungo says. "For example, Crème holds numerous open houses throughout the year, and welcomes parents to bring their children (and their friends) to Crème for special play dates, where children get to experience a typical day at a Crème de la Crème preschool, and parents can watch how their child does on closed circuit monitors from the parents lounge."
Lungo says that parents deserve to know how a preschool operates and how that will transfer learning to their children for a foundation of life long learning from preschool through elementary school, high school, college and ultimately throughout their adult life. "If a preschool isn't ready to answer those questions, the best advice is to keep looking," he says. "The goal is to create an environment where a child feels comfortable at his or her preschool, and therefore opens up to the true enjoyment of learning."
For more information about the Crème de la Crème early educational programs, go to http://CremeDeLaCreme.com/play_date/free_trial or call 800 374-5715.
Other Crème de la Crème pre schools, daycares, infant care, and after school programs can be found in Greenwood Village CO, Buckhead Atlanta GA, Nesbit Ferry Alpharetta GA, Marietta East Cobb GA, Haynes Bridge Alpharetta GA, Peachtree Corners Norcross GA, Sugarloaf Duluth GA, Warrenville IL, Westmont IL, Glenview IL, Romeoville IL, South Barrington IL, Lincoln Park Chicago IL, Leawood KS, Mt. Laurel NJ, Bridgewater NJ, Mason OH, Allen TX, Colleyville TX, Coppell TX, Frisco TX, Plano TX, Sterling VA and Woodbridge VA.
>>> 800 374 5717 <<<