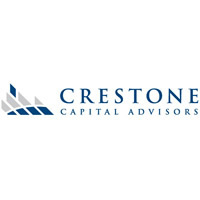 This recognition means a great deal to our firm, our employees and to our clients
Boulder, CO (PRWEB) August 20, 2008
Crestone Capital Advisors LLC, a leading provider of wealth advisory services to entrepreneurs and their families, has been recognized by Wealth Manager magazine for the fourth consecutive year as one of the country's top investment advisory firms.
"This recognition means a great deal to our firm, our employees and to our clients," said Eric Kramer, principal, Crestone Capital Advisors. "We were extremely pleased to see that we not only ranked number 12 out of more than 475 leading financial advisory firms across the nation, but that we also ranked highest among Colorado firms for the fourth straight year."
The ranking, published in the July/August issue of Wealth Manager, is based on the average assets under management per client. Crestone Capital Advisors currently advises on more than $1.1 billion of client assets, with a median client relationship of $25 million.
About Crestone Capital Advisors LLC
Crestone Capital Advisors LLC provides fully integrated investment management and wealth advisory services to a select group of entrepreneurial clients nationwide. Crestone helps clients protect and enhance their wealth, simplify their financial lives and achieve their evolving personal and financial goals. Crestone's services include investment strategy and management, estate and philanthropic planning, income tax planning and reporting, financial and cash flow planning, and investment portfolio reporting.
The firm currently advises more than $1.1 billion of client assets and serves 41 clients, concentrated in Colorado, California and New York.
# # #