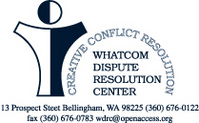 Cribbage is on e of those games that young and old, stranger and friend can play together in good spirited fun. It's an all-inclusive way op put a positive spin on conflict -- through friendly competition
Bellingham, WA (PRWEB) August 18, 2009
The 3rd annual "Compete for a Cause" Cribbage Tournament is slated for Sunday, September 13th in the Boundary Bay Brewery Beer Garden. All proceeds from the event will be donated to the Whatcom Dispute Resolution Center in Bellingham.
The family friendly event, sponsored by Boundary Bay Brewery, drew a sold out crowd the past two years, so organizers have once again expanded the number of entrants to 96 to meet the demand.
Advanced registration is required; several last minute entrants the morning of the tournament may be able to be accommodated. Registration, which is now open, is filling rapidly.
"Cribbage is on e of those games that young and old, stranger and friend can play together in good spirited fun. It's an all-inclusive way op put a positive spin on conflict -- through friendly competition," said Moonwater, executive director and cribbage aficionado.
The fundraising event, which is one of a kind here in Whatcom County, will also include prizes, food, and a silent auction of beautiful handmade cribbage boards donated by local artists. Other details include:

Registration fee: $25 per person
All ages and experience can participate, although a basic understanding of the game is important
Name on "perpetual plaque" for the winner
Grand prize of a locally crafted board
T-shirts and lunch available
Participants will battle it out through a double elimination process, guaranteeing everyone at least two games. Non-winners will be invited to play at a second chance table.
Artists or other folks interested in donating a board for the auction can contact Moonwater at 360/676-0122 or Janet Lightner at genmgr (at) bbaybrewery (dot) com
About the Whatcom Dispute Resolution Center
The WDRC is a non-profit dedicated to educating and training the public in peaceful conflict resolution skills, and providing trained mediators to empower the community to resolve conflicts in equitable and cooperative ways. More information can be found at http://www.whatcomdrc.org or by calling 676-0122.
###