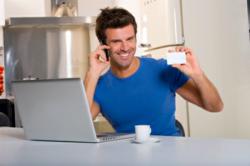 One way that the Inteligator service is different is by allowing a search of all 50 U.S. states.
Seattle, Washington (PRWEB) November 26, 2012
Inteligator online search company has added criminal background checks to its consumer services. This new addition is expected to help the public to verify or locate information about U.S. citizens that have criminal records.
This information is offered from this data company and not as a consumer reporting agency. This means that credit information, social security numbers and other private data is not accessible. The new search tool offers a free preliminary search.
One of the drawbacks to verifying criminal data is that most data is held by states. Someone that has been convicted of a crime in one state and moves to another can make it harder to verify the data. One way that the Inteligator service is different is by allowing a search of all 50 U.S. states.
This search uses first name, last name and other identification data to help searchers to locate the criminal history of a U.S. citizen.
It is now commonplace to hire workers with the help of the Internet. The use of online job boards, classified ad websites and other online meeting places represent some ways that workers use to find employment. While companies must use third party investigatory companies to perform employment checks, families that hire workers online as independent contractors could benefit from using the new criminal records search offered by Inteligator.
Aside from the criminal records checks, additional searches can be conducted to locate other public records. A reverse phone search is one way that people can use to determine who owns a U.S. cell or landline number. These types of searches offer more detailed information compared with caller identification systems that could be outdated or not display unlisted phone numbers.
Both divorce and marriage records are now included inside of the Inteligator database. The database holds over one billion records to help with verification of public data. This new search system is making it simpler to find out if someone is divorced or legally married in any of the 50 states. This new search tool is offered as an alternative to paid county or state marriage and divorce record searches conducted offline.
The Inteligator company offers free preliminary searches for all records checks online as well as premium searches. The premium searches provide more access to public information that could be helpful for identification purposes. The premium search is now offered as an annual plan that provides unlimited detailed searches 365 days a year.
About Inteligator Search
The Inteligator Search company offers immediate use to its public databases of over one billion searchable records. These public records have been compiled into one location to make it simpler for consumers to research and locate citizen data. The types of searches that Inteligator now offers online includes marriage, divorce, criminal records, birth records, property records and reverse phone lookups. The data that can be pulled from the searches offered by Inteligator could be useful in various instances to verify or location citizen information in any of the 50 U.S. states.