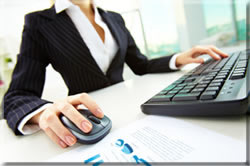 Never before has it been so easy and so affordable to get instant, accurate results.
Boston, MA (PRWEB) November 30, 2012
Now, employment screening and background check services are easier to obtain than ever before. InstantCriminalChecks.com, one of the leading criminal background check companies in the country, has decreased the price of its 3-state criminal check services while at the same time simplifying the ordering process for those services.
Services and Pricing -
The following criminal check services by InstantCriminalChecks.com provide customers with the thorough information that they require:
Instant Statewide Criminal Checks are only $24.95
Instant 3-State Criminal Checks are reduced to $39.90
Instant National Criminal Checks are only $59.95
Non-Instant County Criminal Checks are only $24.95
Non-Instant Federal Court Background Checks are only $29.95
Non-Instant SSN Trace and Address History Searches are only $14.95
The most popular employment screening and criminal background check package is the 3-state criminal check, which is now only $39.90. While the price has been reduced, the amount of information that is provided has actually increased. InstantCriminalChecks.com provides customers who purchase this package with a one-state check for $24.95, a second state for $14.95, and a third state for free. It is a great value, because many people have lived in multiple locations and employers will want to know if the person they are considering has a criminal background in any additional states.
Not only do customers get the 3-state criminal check with this option, but they also are provided with additional vital information: a free check of the U.S. Most Wanted Criminals List and a 50-state National Sex Offender Registry check. This information allows customers to make sound decisions for their businesses and personal lives.
How to Place an Order Video -
This video will walk both new and old customers through the revamped and simplified ordering process. There are four easy steps to follow. The first step requires a customer to provide basic information about the person who is being checked, including name, date of birth and social security number. Once that step is complete, the customer then chooses exactly which criminal background check services they require. The third step asks previous customers to login to the system, and new customers are asked to register with the company. Finally, a customer simply needs to agree to the terms and conditions. Once the fourth step is complete, the information that has been ordered will be delivered instantly. It only takes a matter of minutes, and InstantCriminalChecks.com customers are able to easily scan, read and use the information in order to make those important decisions. Never before has it been so easy and so affordable to get instant, accurate results with employment screening checks and criminal background checks.