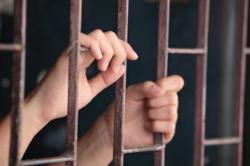 This national search feature is helping to provide faster and more detailed public information about those with criminal records.
Sacramento, California (PRWEB) November 20, 2012
The Inteligator company has now launched a criminal records search function on its website. This tool was discovered by Marketer's Black Book and is now available for the public to use. Conducting a traditional background check can be expensive and this tool is helping to reduce the cost.
Employers or individuals that conduct public searches could find that the new criminal records search tool could improve search results. Access to records in all 50 states is included through the Inteligator service. This national search feature is helping to provide faster and more detailed public information about those with criminal records.
Most employment applications include requests for information about criminal histories of new applicants. While some people have criminal charges, others might seek court maneuvers to have the charges hidden from public view. These expunged charges could be part of the new information now offered through the online criminal records search tool by Inteligator.
Apart from the criminal searches, driving infractions and other violations can be found through the motor vehicles database section online. This information could help reveal traffic violations, arrests or other information that someone has on a driving record. Both employers and individuals can use this new database to find out this helpful information.
The range of data that is now supplied online is collected from public records sources. The Inteligator company is not a credit reporting agency and does not provide personal information on request. The public records search function as reviewed by Marketer's Black Book offers one easy resource to locate over one billion records that could be difficult to find using traditional search methods.
The hiring of individuals from websites like Craigslist or Backpage is one popular way that people use online. One drawback to using these websites is the lack of information that is supplied. Fraud could easily happen when information cannot be verified for employment reasons. The Inteligator company is helping to reduce fraud by revealing information that could impact a hiring decision.
This new website search tool offers a free preliminary search of the entire Inteligator database to ensure records can be found. More detailed information can be obtained through an annual subscription to this search service. Men or women that plan to do investigatory work for employment, social media verification or other reasons can access this tool online.
About Inteligator
The Inteligator search system offers access online to over one billion public records. The searches that can be conducted include reverse phone lookups, marriage records, divorce records, criminal records, driving records and other records that can be useful when conducting background checks.
About Marketer's Black Book
The Marketer's Black Book website provides product reviews, business training information and discovery of new products and services that could benefit business owners online. This resourceful website was launched in 2010 and offers access to its information free of charge online.