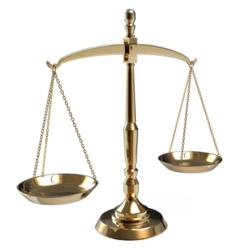 A nationwide court records search is one way that someone can obtain information for verification of completeness.
Houston, TX (PRWEB) November 23, 2012
Inteligator search services has launched a new court records search tool. This new addition to the company database allows adults to search individual state court records or to make a national records search online. This new records retrieval tool available at this link allows immediate access to court rulings, motions or other publicly accessible information used for research or general knowledge.
Employers often use consumer reporting agencies to help provide data about current or potential employees. These databases typically require a larger fee for access as well as special permissions for usage. The Inteligator company database is based on public data that can be accessed from state and county records.
This provides a simple search solution that employers can verify for state to state trial judgments, summary judgments and other information that could be useful to have on file for employment purposes.
A nationwide court records search is one way that someone can obtain information for verification of completeness. Mistakes can happen in judgments and other information that county clerks file. Someone that is conducting a search of his or her own name could access court records to ensure the records are correct. The easy to use national court records search tool by Inteligator is helping to grant access to people verifying their own information.
Along with the court records search, a criminal records background check can be conducted online. This information is updated routinely as new records are added and others are changed or removed upon request.
Someone performing a criminal records check can now search information about a friend, neighbor or co-worker online. The Inteligator company has an updated terms of service that can help explain this feature to those interested in using it online.
The Inteligator database also includes additional information that can be useful for informational purposes. Reverse phone search, marriage records, divorce records, birth records, inmate searches and other state and national database search methods can be made online. This new service is one of the first of its kind outside of hiring a third party private investigation company.
A preliminary search can now be conducted by anyone that has interest in using this new search tool online. There is no cost sample the system to provide a basis for advanced searches.
A premium subscription to the Inteligator database provides more access to the information for investigatory or general knowledge purposes online. A credit card and Internet connection are the only requirements needed by adults using this database.
About Inteligator Search
The Inteligator Search company offers its publicly accessible database online. This data company collects public records for instant retrieval through its online search system. This service is one of the first of its kind to be offered to the public using only a standard Internet connection. The Inteligator Search tool online can be used to lookup phone numbers, criminal records, marriage records, property records and other public data that can be used for verification purposes. The Inteligator Search company launched online in 2009.