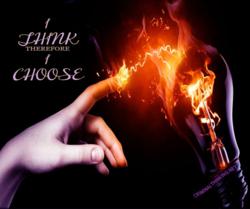 Recognition and awareness of the material has been accelerated primarily through social media including Facebook and Pinterest.
Bethesda, Maryland (PRWEB) May 31, 2013
CriminalThinking.net offers free articles, worksheets and other materials to correctional programs, recovery centers, therapists and other interested parties in their work with adult and juvenile offenders. When a request is made to use the material, permission is given to feature the organization as a supporter of the website. In the second quarter of 2013 programs from the states of Iowa, Idaho, Alabama, West Virginia, North Carolina and Massachusetts were added to the growing list of supporters.
There is a wide breadth of organizations that request use of the material including:

Offender Rentry Programs
Juvenile Detention Programs
Prisons
Jails
Jail Diversion
Probation and Parole
Drug Court
Juvenile Court
Non-Profits
Behavioral Health Clinics
Education Centers
Youth Centers
Day Reporting Centers
Residential Treatment Centers
Outpatient Treatment Centers
Therapeutic Communities
Health Networks
Private Clinics
Therapists and Practitioners
Lead Author, Brian Loebig states, "recognition and awareness of the material has been accelerated primarily through social media including Facebook and Pinterest." The Criminal Thinking Facebook page has over 2300 engaged fans that regularly share, comment and 'like' the material distributed by the CriminalThinking.net team. Pinterest is used to distribute blog articles and artfully designed inspirational quotes which are provided exclusively to CriminalThinking.net by the talented Tacoma Washington area, graphic artist, Angela Martinez.
About CriminalThinking.net:
The Criminal Thinking Therapy Resource website was developed and is maintained by Brian Loebig in collaboration with technology T.E.A.M. partners: Robert Dorfman of Peregrine Associates, Ted Tyree of TheWebsiteParkingLot.com and Lamar Childs of BMG Technology.
Author of CriminalThinking.net, owner of LoebigInk.com and part-time Technology Manager for the Alliance for Performance Excellence, Brian has over 15 years of experience working as a practitioner and administrator in the corrections, substance abuse and human services fields with a special emphasis on technology. He continues to work with numerous community-based non-profits as a web technology consultant, board member and volunteer.
The CriminalThinking.net site has been developed collaboratively by practitioners, in the corrections and substance abuse treatment fields, who have offered content, recommended links, suggested improvements and provided information. All primary material is provided free of charge. Supplemental materials are offered for a fee which helps with the development and creation of new materials on the site.