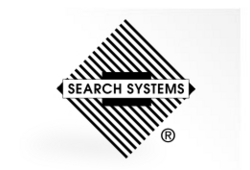 When you consider that a typical nationwide criminal search on just one person costs between $15 and $50, the New Neighbor Alert is truly a bargain
Newbury Park, Calif. (PRWEB) September 9, 2009
Search Systems, the established leader in online searches, today unveiled a new weapon against sex offenders and common criminals: the New Neighbor Alert System. This proprietary technology was developed by Search Systems of Newbury Park, Calif. and is found exclusively at MegaInvestigator.com (https://www.megainvestigator.com/ ).
The concept is simple: users enter a ZIP code and instantly learn for free how many people with criminal records have moved in that area the last 18 months. For an additional $24.95, they can view the name, address and criminal history of every person identified. The New Neighbor Alert also provides an interactive Bing Virtual Earth map of all offenders. Users can access a special feature to view an offender's name, address and move-in date, or click on an icon to view specific details for each offender.
The Web site's inventor, Tim Koster, said, "This really is a remarkable program and needed more than ever, particularly in light of the Garrido kidnapping case. I think people are more and more concerned about who's living in their midst."
Phillip Garrido, a known sex offender, and his 54-year-old wife Nancy, were recently charged with kidnapping, raping and then falsely imprisoning Jaycee Dugard. Dugard was taken from a bus stop in South Lake Tahoe in 1991.
"When you consider that a typical nationwide criminal search on just one person costs between $15 and $50, the New Neighbor Alert is truly a bargain," Koster added. "This service not only identifies sex offenders before they've even registered but tells you about released inmates, career criminals, drug dealers, people with outstanding weapons charges, shoplifters, common thieves, drunk drivers and even those with offenses as small as speeding tickets. I know of no other Web site that can offer this much information to the general public at such an affordable price."
About Search Systems
Search Systems is a DBA of Pacific Information Resources, Inc. of Newbury Park, Calif. In 1996, Search Systems founded the largest free public records Web site on the Internet. Its Web site has helped countless people access vital public records at no charge. Its Web site SearchSystems.net has consistently been ranked number one for public records by the major search engines since the 1990s. Its criminal record database, currently the largest on the Internet, was recently featured as a resource on criminal background checks by the syndicated television show, "Inside Edition."
For more information about the New Neighborhood Alert program or to schedule an interview, contact Tim Koster at (805) 375-4041 or e-mail Tim at: tjkoster(at)searchsystems(dot)net.
###