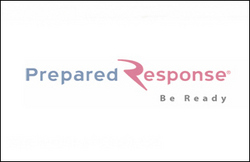 Prepared Response is pleased to partner with the Meridian Joint School District to further ensure the emergency preparedness of the district's schools
Seattle (PRWEB) July 31, 2007
Prepared Response, Inc. announced today that the Meridian Joint School District (Joint School District No. 2) in Meridian, Idaho, has installed the Rapid Responder® Crisis Management System to protect 50 school sites in the district. The district received a $355,922 Emergency Response and Crisis Management Grant from the U.S. Department of Education in August 2006 to help improve its campus emergency preparedness and crisis management capability. The district sent out a Request for Proposal in December and after a competitive review, awarded the contract to Prepared Response, Inc. in February 2007 to install Rapid Responder in the district's elementary, middle, high school and administration buildings.
The Rapid Responder program provides first responders with critical facility data allowing them to respond faster, in a more coordinated manner with other agencies, and with enhanced situational awareness to better protect both students and staff. Rapid Responder runs on laptop computers and allows first responders to instantly access more than 300 data points, including tactical plans, floor plans, aerial and geospatial imagery, interior and exterior photos, staging areas, hazardous materials quantities and locations, utility shut-offs, and evacuation routes for virtually any school facility. Local first responders met with school officials and others during orientation meetings in early Spring to collaborate and discuss response plans for the district.
Dr. Bruce Gestrin, Assistant Superintendent of Joint School District No. 2 said, "The federal grant, the work of Prepared Response, and of course the help and cooperation of all our area's first responders will take our district to a new level in terms of security and safety in case of an emergency. This has been a great opportunity for our school system."
"Prepared Response is pleased to partner with the Meridian Joint School District to further ensure the emergency preparedness of the district's schools," said Jim Finnell, president and CEO of Prepared Response, Inc. "Our experience shows that joint collaboration between school officials, first responders and other community partners in developing emergency response plans can greatly improve response to emergencies."
The Rapid Responder system is the only crisis management system to receive the coveted "Certification" SAFETY Act designation by the U.S. Department of Homeland Security. The system is currently installed in more than 8,900 buildings nationwide, including 1,700 school campuses. Rapid Responder has proven highly effective in actual incidents, including a shooting incident at a Washington state high school where a gunman was isolated in 12 minutes and over 2,000 students were evacuated offsite in less than 20 minutes.
In addition to Meridian, Rapid Responder has also been installed at the Coeur d'Alene School District in Idaho.
About Prepared Response, Inc.:
Prepared Response, Inc. (PRI) develops safety and crisis management systems that enable facility managers, safety and security teams, and first responders to save lives and mitigate property damage. The company develops systems for commercial buildings, schools, cultural properties, exposition centers, sports arenas, hospitals, and courthouses.
Prepared Response, Inc. has two major product lines, the GuideSafe™ tenant safety system and the Rapid Responder® crisis management system. Both systems aggregate disparate data from multiple sources, place it in a secure database, and make it available via the Web to key stakeholders for more effective response to emergency situations.
Prepared Response, Inc., a privately held company, was formed in September 2000 and is headquartered in Seattle, Washington. Its flagship product, Rapid Responder, currently protects more than 8,900 facilities and is the only crisis management system to have been "Certified" as a "Qualified Anti-Terrorism Technology" through the U.S. Department of Homeland Security's SAFETY Act . For additional information, please visit http://www.preparedresponse.com or call 1-800-705-1856.
###