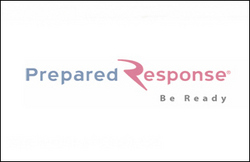 By partnering with Prepared Response, we are deploying a standardized statewide collaboration and technology system that will help first responders protect the state's public buildings and schools by providing them with instant access to critical facility information and joint emergency response plans
Seattle, WA (Vocus) September 11, 2007
The Washington Association of Sheriffs and Police Chiefs (WASPC) has won the 2007 Noblis Innovations Award in Homeland Security. The award, which is given by Noblis and the Ash Institute for Democratic Governance and Innovation at Harvard University's John F. Kennedy School of Government, seeks to identify, explore, and highlight creative and effective government and public-private partnership solutions to address the nation's homeland security concerns. The award was given by Noblis to WASPC and local first responders during a ceremony at the Bell Harbor International Conference Center in Seattle on September 6.
WASPC is working to protect Washington state critical infrastructure such as state ferries, public courthouses, port facilities, convention centers and other sites including all K-12 schools with a secure Web-based system using Prepared Response (http://www.preparedresponse.com), Inc's Rapid Responder® crisis management solution. More than 300 data points about the facility including tactical response plans, site and floor plans, photos and evacuation routes are made available to law enforcement, fire and other agencies via the Web or laptop computers. Rapid Responder is the only crisis management system to have been certified as a "Qualified Anti-Terrorism Technology" through the U.S. Department of Homeland Security's SAFETY Act.
"This award further validates how our Rapid Responder solution effectively improves planning, preparedness and response to man-made or natural emergencies," said Jim Finnell, president and CEO of Prepared Response. "Our technology and professional services are currently being used to protect critical infrastructure and campuses in 12 other states. As a parent and former first responder, I am particularly pleased that Washington state and WASPC placed the state's 2,200 K-12 school's emergency preparedness in front of all other critical infrastructure."
"By partnering with Prepared Response, we are deploying a standardized statewide collaboration and technology system that will help first responders protect the state's public buildings and schools by providing them with instant access to critical facility information and joint emergency response plans," said Don Pierce, Executive Director of WASPC. "This system allows various first responder agencies to work together with the same information and can serve as a template for a regional or even nationwide crisis management system."
About Prepared Response, Inc.
Prepared Response, Inc. (PRI) develops safety and crisis management systems that enable facility managers, safety and security teams, and first responders to save lives and mitigate property damage. The company has a seven-year track record of developing systems for commercial buildings, schools, cultural properties, exposition centers, sports arenas, hospitals, and courthouses.
Prepared Response, Inc. has two major product lines, the GuideSafe™ tenant safety system and the Rapid Responder® crisis management system. Both systems aggregate disparate data from multiple sources, place it in a secure database, and make it available via the Web to key stakeholders for more effective response to emergency situations.
Prepared Response, Inc., a privately held company, was formed in September 2000 and is headquartered in Seattle, Washington. Its flagship product, Rapid Responder, is the only crisis management system to have been "Certified" as an approved product for homeland security through the U.S. Department of Homeland Security's SAFETY Act. For additional information, please visit http://www.preparedresponse.com or call 1-800-705-1856.
Prepared Response, Inc.
Gary Sabol
Public Relations Manager
206-223-5544
gsabol(at)preparedresponse.com
###