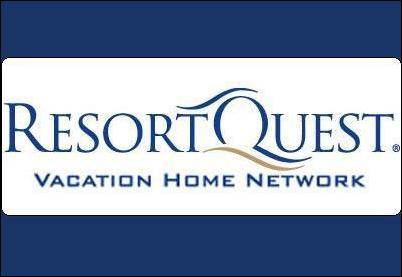 Aspen, Colorado (PRWEB) April 2, 2007
Heart pounding, adrenaline pumping, high speed FUN! The Aspen Cycling Criterium is the single most exciting biking event in Aspen each summer. This exclusive course on the closed city streets of Aspen Colorado will challenge even the toughest and most skilled bike racers in the US. With sharp curves, high-speeds, and rapid corners bikers must be focused, alert, and ready to take on whatever obstacles they may encounter.
Feeling a bit intimidated? Don't worry, the .9 mile loop is the perfect place for beginner and intermediate racers to increase their technical skills, gain experience in riding with large packs, and learn the ropes in a Criterium bike race. The Aspen Cycling Criterium offers heats for every skill level from beginner to intermediate with age ranges from 10 years old to 60 and over. Don't miss out on this remarkable event! It will start at 9am at corner of Monarch & Hyman.
For Aspen vacation rentals during the Criterium Bike Race, ResortQuest Aspen/Snowmass vacation rentals and the Inn at Aspen are the places to call especially when you mention Aspen Cycling Criterium event lodging when calling reservations at The Inn at Aspen. Accommodations are starting at $99/per night for the Criterium Bike Race, Call 800-952-1515 for reservations.
The The Inn at Aspen Resort & Conference Hotel, at the base of Buttermilk Mountain, home of the X-Games, is the perfect destination whether you are looking for a corporate retreat, wedding, family reunion, or simply looking for a nice Aspen, Colorado vacation. With 122 rooms, over 5,000 square feet of meeting space, Elkhorn Restaurant and bar, banquet facilities, outdoor heated pool, hot tub and workout facilities, The Inn at Aspen Resort & Conference Hotel, managed by ResortQuest, is the ideal place if you are planning a group event, banquet or have catering needs
About ResortQuest
ResortQuest, one of the nation's leading vacation rental hospitality and resort real estate companies, provides a one-stop resource in North America's premier resort destinations, ResortQuest.com. ResortQuest is the largest marketer and management company of vacation condominiums and leading vacation rentals in the U.S. and Canada, based on a portfolio of nearly 17,000 properties, from Hilton Head rentals to a Destin resort, with a combined real estate value estimated at approximately $7 billion. ResortQuest Real Estate is one of the nation's leading real estate companies focusing exclusively on resort properties, offering superior brokerage services in the country's premier beach, ski and golf destinations. ResortQuest employs more than 4,000 people and is owned and operated by Gaylord Entertainment Co. (NYSE: GET), one of the largest and fastest growing companies in the hospitality and entertainment industries, based in Nashville, Tenn., that also owns and operates Gaylord Hotels and the Grand Ole Opry. For more information, visit ResortQuest.com or GaylordEntertainment.com.
For more information, please contact Katie Provot, Marketing Manager,ResortQuest Aspen Snowmass 970.544.3305
# # #