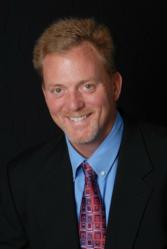 New York, NY (PRWEB) January 05, 2012
Choice Logistics, the leading provider of critical inventory logistics solutions, announced today that Michael Notarangeli, Vice President of Field Operations, will serve as a chairperson of the Field Service Medical conference. The event takes place January 23-25, 2012, at the Sheraton San Diego Hotel and Marina in San Diego, California.
With its products located in environments that are dedicated to saving and enhancing lives--some operating 24 hours a day, seven days a week--the medical device industry has highly specialized and critical service delivery requirements. Field Service Medical is the first and only event in North America that is specifically tailored to address the concerns of medical device service and support executives. Notarangeli will reference his experience at Choice Logistics supporting global medical device and equipment companies, including Elekta, MEDRAD and Mindray, to kick off the conference and lead panel discussions. Other industry leaders represented at the conference include Abbott Labs, Beckman Coulter, BioMerieux, McKesson, Philips Healthcare, Siemens Medical Solutions, and Varian Medical Systems.
About Michael Notarangeli
Michael Notarangeli is the Vice President of Field Operations for Choice Logistics. He leads the company's strategic growth outside North America, developing partner and supplier relationships and managing global installations. With two decades of logistics experience in service-intensive companies such as AT&T, Avaya, Lucent, Owens Corning and RossettaNet, Notarangeli brings expertise in international service parts and supply chain management to Choice Logistics' clients. He was recognized by Supply & Demand Chain Executive magazine as a "2011 Provider Pro to Know" for his leadership in building global processes and capabilities.
About Field Service Medical
The Field Service Medical conference addresses the challenges of companies that manufacture and service devices for pharmaceutical preparation, surgical and medical instrument, analytical laboratory instruments, electro-medical and electro-therapeutic instruments, biological products and supplies, in-vitro diagnostics, irradiation equipment, optical instruments and lens manufacturing. Attendees of Field Service Medical will learn and share best practices in areas such as international expansion, mobile solutions, knowledge management, customer service, quality management, and regulatory compliance. To learn more about Field Service Medical 2012, taking place January 23-25, 2012, at the Sheraton San Diego Hotel and Marina, or to register for the conference, please visit http://www.fieldservicemedical.com.
About Choice Logistics, Inc.
Choice Logistics provides customized logistics solutions that meet the high-availability requirements of global technology manufacturers and service organizations. Utilizing a network of more than 400 strategic stocking locations around the world, a unified global IT platform, and a customer-driven account management team, Choice Logistics enables its client to turn time-critical systems support into premium service offerings. To learn why service-driven companies such as Avaya, Cisco, Cox Communications, Dell, EMC, Hitachi Data Systems, Océ North America and Pendum trust Choice Logistics as their service parts logistics partner, call 1-800-593-2108, or visit http://www.choicelogistics.com.
###