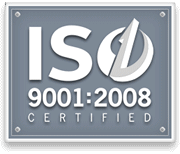 Continuous improvement is more than just a catch phrase here—it's the fabric of our company.
New York, NY (PRWEB) October 03, 2012
Choice Logistics, Inc., the leading provider of critical inventory logistics, announced today that it has been recertified as adhering to the quality management principles of the International Organization for Standardization (ISO). The company received ISO 9001:2008 recertification from The Registrar Company (TRC) after review of a positive report from TRC's ISO auditor.
"Continuous improvement is more than just a catch phrase here—it's the fabric of our company," said Michael Katz, Chief Executive Officer of Choice Logistics. "I'm extremely proud of our employees for embracing quality management in all their interactions with clients, suppliers and internal customers."
"The ISO auditor specifically noted how impressed he was with all of the associates he spoke with and the grasp they have on the Quality Management System and the notion of continual improvement," said George Corsi, Vice President and Operations Controller for Choice Logistics. "After spending four days onsite, he raised only minor issues that can and will be addressed swiftly."
Choice Logistics opens up its Quality Management System to surveillance audits annually and pursues recertification every three years. After earning its initial certification to ISO 9000 standards in 2001 and gaining ISO 9001:2000 registration in 2003, the company was certified to the more stringent ISO 9001:2008 standards in 2009.
About ISO 9001 and Quality Management
The ISO 9000 family addresses various aspects of quality management. The standards provide guidance and tools for companies and organizations that want to ensure their products and services consistently meet customer requirements and that quality is continually improved.
ISO 9001:2008 sets out the criteria for a quality management system and is the only standard in the family to which a company can be certified. The standard is based on eight quality management principles, including:

Customer focus
Leadership
Involvement of people
Process approach
System approach to management
Continual improvement
Factual approach to decision making
Mutually beneficial supplier relationships
An organization must perform internal audits to check how its quality management system is working and may decide to invite an independent certification body to verify that it is in conformity to the standard.
About Choice Logistics
Choice Logistics provides customized logistics solutions that enable global technology manufacturers, value-added resellers, and third-party service organizations to meet the high-availability requirements of their customers. Its global network of strategic stocking locations, linked by dependable transportation solutions, a unified technology platform, and a performance-driven culture, turns time-critical systems support into premium service offerings that generate profitable revenues, build solid reputations, and strengthen customer relationships. To learn why service-driven companies such as Avaya, Bayer Healthcare, Canon, Cisco, Cox Communications, Dell, EMC, and Pendum trust Choice Logistics as their service parts logistics partner, call 1-800-861-6900, extension 4107, or visit the company's website at http://www.choicelogistics.com.