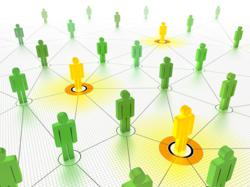 We live in the age of the socially empowered customer and getting multi-channel customer centric marketing right requires a whole new set of competencies that CMO's, CIO's and CEO's desire to tap into
New York, NY (PRWEB) May 02, 2011
C Suite level executives have new secret weapon: BLACKBELT DIRECT INC. Companies needing fresh customer relationship marketing solutions can turn to Black Belt Inc., a new company making its debut. Black Belt Inc., founded by Tony Branda, provides on demand CRM consultants. Branda and his firm seek to fill a rather large gap in the non-outsourced consulting space by providing the initial swat team needed to build departments and functions inside companies and then turn over the keys to an internal management team once in place.
BLACKBELT DIRECT INC creates centers of excellence to maximize return on investment. The primary function of BLACKBELT DIRECT INC CRM consultants is to provide customer relationship marketing solutions as well as serve as business intelligence consultants and data strategists. Other services include customer acquisition and management, digital marketing strategy and marketing and social intelligence.
"CEO's are tired of the siloed marketing, analytical and database functions. These organizational islands have held back sustainable revenue growth, created infighting and have led to non-fact based decision making. CEO's, CMO's and CIO's are turning to my team of CRM consultants to clean up the governance models that have prevented organizational inertia and desire for a more defined competency based center of excellence approach," says Branda.
BLACKBELT DIRECT INC offers organizational design, marketing strategy and planning and enterprise data strategy which includes data warehousing, architecture, Meta data management, ETL tool selection, data quality and a marketing technology roadmap. Branda and his team will provide governance, engagement and interaction models, planning and process development, and more.
"The C Suite doesn't really want to outsource critical functions such as CRM, business intelligence and channel interactions to service providers. C Suite executives are becoming more skeptical of firms who are pushing only outsourced services. The CEO's and CMOs of tomorrow want to build integrated contact, database and analytics capabilities that connect the dots and drive organic growth. BLACKBELT DIRECT INC drives that growth," reiterates Branda.
BLACKBELT DIRECT INC has a series of proprietary frameworks and roadmaps that help companies build revenue generating capabilities. Branda and his team will not try and convince the C Suite executives to outsource to a marketing or third party service provider unless the business cases warrants outsourcing due to economies of skill and scale. BLACKBELT DIRECT will encourage an honest evaluation of all options.
Tony Branda and his firm focus on the customer and finding the best ways to reach a company's target base through data driven statistics. Right now, data shows that marketing is going viral with a strong emphasis on social media and online marketing.
"We live in the age of the socially empowered customer and getting multi-channel customer centric marketing right requires a whole new set of competencies that CMO's, CIO's and CEO's desire to tap into," says Branda's. Branda's firm provides the human capital and know how through its vast knowledge network.
To learn more about BLACKBELT DIRECT INC, please visit black-belt-direct.com.
About Tony Branda and BLACKBELT DIRECT INC
BLACKBELT DIRECT INC provides a new project management and staffing model that assists and educates C Suite level executives into making decisions, improve CRM through a variety of services. Led by owner Tony Branda. Branda has 20 year's experience with CRM, marketing, business intelligence, database marketing, and portfolio management. He's worked with Fortune 500 companies like Wells Fargo, Amex, Bank of America and RBS/Citizens. To view his complete bio, please go to black-belt-direct.com/about-us/principals-bio. Mr. Branda was recently asked by Pace University to help build out an M.S. program in Customer Intelligence and Integrated Analytics and to teach in the program.
# # #