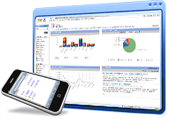 CRM solution launches Enhanced Assignment Rules.
New Delhi (PRWEB) September 02, 2013
CRMnext enhances Assignment Rules for leads facilitating quick sharing of leads automatically or manually based on their product and territory to specialized users. This new feature for assigning leads to specific users ensures better collaborations and turnaround time for converting leads to customers. When assigning records in the CRM solution http://www.crmnext.com/solutions.aspx ; their information can be simultaneously updated to ensure their data is valid and relevant. By facilitating users to assign leads generated from multiple sources with a button-click, large volumes of leads can be followed-up efficiently to increase win ratios and improve user experience.
Lead Assignment Rules can be customized to automate the distribution of your organization's records based on numerous criteria like territory, campaign, channel, product and so on. For example, a lead from Houston will be automatically assigned to the team in Texas or a specific user based on its Territory, Product, etc. In addition, the 'update' option when assigning a lead ensures users can view valid information for Product, Owner, Rating and more.
Dr. Manoj, Product Architect, CRMnext said, "New assignment rules offer complete flexibility to distribute leads automatically to selective users, roles or rosters. Alternately, a logged-in user can simply click a button to share all the leads they've hand-picked from a listing with others. Assignment rules increase conversions through effective management of leads and ensure each record is handled by the optimal resource."
About CRMnext
CRMnext is a specialist Customer Relationship Management product company with focus on ultra-scalable installations. CRMnext team has proven track record of delivering High-Impact CRM solutions in their key practice vertical of Financial CRM, Banking CRM, Insurance CRM, Media CRM, Pharma CRM, Telecom CRM etc. Unlike commodity CRM, CRMnext has been widely recognized as a proponent of strategy driven implementations.
Subscribe our blog to keep updated at http://feeds.feedburner.com/HighImpactCrmBlog-Crmnext.