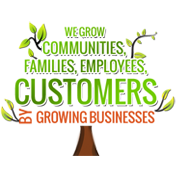 When businesses grow, our families and communities grow!
Houston, Texas (PRWEB) February 19, 2013
SalesNexus, provider of Customer Relationship Management and Email Marketing solutions for sales teams, today announced the addition of an exciting new session on Effective Sales Messaging to it's Sales Growth in 2013 webinar series.
"Our Sales Growth webinar series sprung out of our mission to help businesses grow because we believe that when businesses grow, our families and our communities grow too.", said Craig Klein, Founder and CEO of SalesNexus.com. "The interest in the SalesScripter has been tremendous and we've decided to round out the series with an additional session on sales messaging."
On Februrary 20th SalesNexus will host, "The 4 Pillars of Effective Sales Messaging" with Michael Halper, author of "The Cold Calling Equation".
Attendance to all of the Sales Growth webinars has been extremely strong. All the Sales Growth webinars are recorded and available on the SalesNexus site.
All registrants will receive access to video recordings and slides after each webinar as a resource for sharing with their teams.
The series began in January of 2013 and with the first 5 sessions…

"The Magic 5 of Content Based Email Marketing that Drives Sales" on January 16th.
"Building a Successful Marketing and Sales Process by Identifying Your Customer's Pain" on January 23rd.
"How to Qualify Sales Leads and Focus on Sales Growth that's Profitable" on January 30th.
"Manage a Sales Process of Actions that Lead to Sales Growth" on February 6th.
"360 degree View of the Customer Relationship for Business Growth" on February 13th.
Each webinar will be recorded and the entire series available to all registrants on-demand. Registration is free. Register for all Sales Growth webinars and view previously recorded sessions here.
"The webinar series has helped us refine how to teach an entirely new way to grow sales and reach new prospects via our partnership with LeadFerret.com and our automated email marketing capabilities.", said Klein. "The addition of Michael Halper's session on Effective Sales Messaging will fully round out the series so all methods of prospecting for new business will be covered."