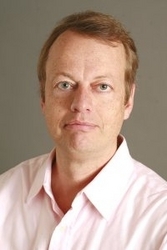 Per will be a terrific addition to our team as we take NetSuite's product offerings to the next level.
San Mateo, Calif. (PRWEB) May 29, 2008
NetSuite Inc. (NYSE: N), a leading vendor of on-demand, integrated business management software suites, today announced that Per Brondum Jakobsen, a former Salesforce.com executive with more than 20 years of experience in the enterprise and CRM software industry, has been named NetSuite's new Vice President of Product Management. In this role, Jakobsen will spearhead the strategy, initiatives and operations of product management relating to NetSuite's Accounting / ERP (Enterprise Resource Planning), CRM (Customer Relationship Management) and Ecommerce software suites, as well as lead NetSuite's product management team. By bringing Jakobsen on board, NetSuite is taking a further step in its plan for product expansion to meet the needs of mid-market enterprises.
"Per Brondum Jakobsen is a first-rate technology professional with a proven track record in the enterprise and CRM software industry," said Evan Goldberg, Founder, Chairman and CTO of NetSuite. "Per will be a terrific addition to our team as we take NetSuite's product offerings to the next level."
Jakobsen has held executive positions at a number of high profile companies throughout his career. He was Vice President, Products Strategy at Salesforce.com from 2005 to 2008, where he spearheaded the team responsible for designing and launching a new Financial Services CRM vertical. He also oversaw Salesforce.com's largest CRM software implementation to date, a purchase of 25,000 user seats by Merrill Lynch. Prior to that, Jakobsen was Vice President, Services and Operations at Ventaso Inc., based in San Francisco. Earlier in his career, he held executive positions with Closedloop Solutions (now Lawson Software), Sigaba®, and OnWire Technologies Inc. (now Quest Software). Previously, Jakobsen spent 10 years at Oracle Corporation (NASDAQ: ORCL) in Denmark and the U.S.
"I am thrilled to join NetSuite, especially at this pivotal point in NetSuite's business," said Jakobsen. "The launch of NetSuite OneWorld has put the Software as a Service industry light years ahead of most existing companies. It's amazing to see that NetSuite has been able to deliver a solution that most companies have only dreamed of deploying."
Jakobsen has a bachelor's degree in Economics and a master's degree in Operations Research, both from the Aarhus Business School of Economics in Denmark.
For more information about NetSuite Inc., please visit http://www.netsuite.com.
NOTE: NetSuite and the NetSuite logo are registered service-marks of NetSuite Inc.
# # #