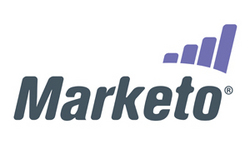 Building a Successful and Profitable CRM Application
San Mateo, CA (Vocus) July 27, 2010
Marketo, the leading revenue cycle management company, today announced that Phil Fernandez, CEO of Marketo, will be participating in an interactive panel discussion during CRM Magazine's annual CRM Evolution Conference. The session titled, "Building a Successful and Profitable CRM Application", will take place on August 2nd, 2010 at 3:15 p.m. at the New York Marriott in New York City.
In addition to Fernandez, the panel is made up of some of the hottest companies and executives in the CRM space, including, Christopher W. Cabrera, founder & CEO, Xactly Corporation, Jim Fowler, CEO, Jigsaw, Umberto Milletti, CEO, InsideView, and moderated by Brent Leary, partner, CRM Essentials
"Companies today are keenly focused on the integration of sales and marketing and more effective ways to drive predictable revenue," said Phil Fernandez, CEO of Marketo. "The integration of marketing automation systems like Marketo with CRM systems enables companies to better understand the revenue cycle. I am thrilled to have been asked to participate on this exciting panel and look forward to meeting so many market influencers."
Learn more about this year's CRM Evolution event.
About Marketo
Marketo, http://www.marketo.com, is the revenue cycle management company, revolutionizing how marketing and sales teams of all sizes work — and work together — to accelerate predictable revenue. Marketo's solutions are both powerful and easy to use, providing explosive revenue growth throughout the revenue cycle from the earliest stages of demand generation and lead management to deal close and continued customer loyalty.
Marketo Lead Management helps marketers acquire, nurture and qualify more high quality sales leads with less effort; Marketo Sales Insight helps sales understand, prioritize and interact with the hottest leads and opportunities to close business faster; and Marketo Revenue Cycle Analytics enables marketers to measure, optimize, and forecast the revenue cycle. Marketo won the 2010 CODiE award for 'Best Marketing Solution' and was voted 'Best Marketing Automation Application' and 'Best Mass Emails Solution' by Salesforce customers on the Force.com AppExchange. As of July 2010, more than 600 enterprise and mid-market clients globally have selected Marketo.
###