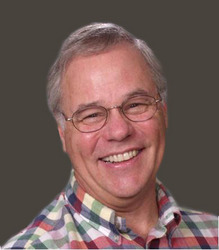 The value for Chief Medical Officers is that we can work to bridge their preclinical study design and execution with their clinical team
Phoenix AZ (PRWEB) September 9, 2008
Medelis, Inc., an oncology contract research organization (CRO) providing drug development and clinical trial management services, today announced that Mike McGarry, Ph.D. has joined the company as Vice President of Preclinical Studies. Dr. McGarry, a preclinical research scientist with over 35 years of experience generating animal-based data, will lead a new service offering to provide preclinical program design, management and execution on behalf of Medelis' biotech clients around the world.
"Adding preclinical services allows us to provide a complete offering for biotech and pharmaceutical companies developing oncology drugs," said Medelis' Chairman and CEO Bob Bosserman. "We can deliver a full spectrum of services that allow our client sponsors to outsource more of their technical development work, with concomitant savings in time and money, without sacrificing a clear strategic plan for their drug candidates. For our clients, getting to the right result, with a minimum of risk and at a reasonable cost, is the key deliverable at every stage in the drug development process."
"The value for Chief Medical Officers is that we can work to bridge their preclinical study design and execution with their clinical team," stated McGarry. "We can help CMOs avoid regulatory obstacles and delays, but more importantly, this well-coordinated process can yield stronger drug candidates for phase I clinical trials."
Under Dr. McGarry's leadership, Medelis will design and execute oncology preclinical programs using specialized oncology research models while handling technical writing, laboratory services, toxicology consulting and regulatory submissions. The company will work with clients to develop precise animal-based, IACUC-approved protocols, selecting the most suitable contract lab to perform the research. Medelis will oversee all study execution and interpretation of results.
Medelis' preclinical research offerings include:

Feasibility Studies - exploratory, with several tumor lines
Proof of Principle - definitive, demonstrative experiments
Model development
Efficacy of therapy in a defined animal model
Endpoints
For 30 years, Dr. McGarry served as an investigator primarily in experimental hematology and immunology as well as Director of the Department of Laboratory Animal Resources at the Roswell Park Cancer Institute working with basic scientists and clinical colleagues. He chaired the Institute's Animal Care and Use Committee and served on the Scientific Review Committee of the Institute's Human Studies Review Board.
Dr. McGarry served as an IACUC member at both the Mayo Foundation and Arizona State University. While serving on the IACUC he helped numerous colleagues write and execute research protocols in a variety of species for experimental therapeutics, toxicology, pharmacokinetics, photodynamic therapy, immuno- and radiation adjunct therapies, gene therapies, adoptive cell transfers and other leading edge technologies. He has personally worked with SCID-hu and nude immune deficient animals, many genetically altered (transgenic and knockout) and mutant mice in most common strains of mice. His experience extends to most other larger animal models routinely used in preclinical research.
Medelis, Inc. is a worldwide oncology contract research organization providing a total solution for biotechnology and pharmaceutical companies seeking rapid drug development and approval. Medelis' medical founders, team physicians and clinical trial management physicians, including Dan Von Hoff, James Gourzis and Michael Gordon, are internationally-recognized oncology thought and opinion leaders who understand the future of personalized medicine and threshold of credibility trials. Worldwide CRO offerings include strategic plans for regulatory approval from phase I through final approval and complete oncology clinical trial design, management and execution.
Medelis is privately-held and located in Phoenix, Arizona with other U.S. locations in Nashville, Boston and Reno. Medelis Europe oversees projects for European & Asian sponsors and is headquartered in Port Vendres, France.
###