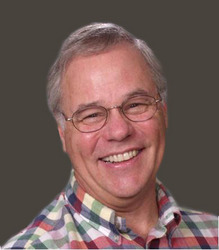 Phoenix, AZ (PRWEB) September 4, 2008
Medelis, Inc., an oncology contract research organization providing complete oncology clinical trial design, management and execution, today published a free new downloadable abstract, "Preclinical Trials: A Nuanced Approach to Get Into the Clinic Faster," an interview with Mike McGarry, Ph.D.
Dr. McGarry, VP of Preclinical Studies at Medelis, is a preclinical research scientist with 35 years of experience generating high quality animal-based data. In the interview, he describes a nuanced preclinical study process that can help a Chief Medical Officer (CMO) get into the clinic faster. This approach hinges on a strategic, well-defined rodent model, quality data, and ongoing integration between the pre-clinical, regulatory and clinical teams.
Topics covered include:

Critical factors for a CMO to understand and evaluate during this step in the drug development process
Regulatory assessments and how to avoid hitting a preclinical wall
The nuances and complexities of rodent models, tumor selection, and other variables
How to keep the preclinical, regulatory and clinical teams involved in feasibility dialogue
The typical preclinical study process and the questions a CMO should be asking at each step
Additional requirements unique to oncology preclinical trials
What to look for in an outside preclinical team
For 30 years, Dr. McGarry served as an investigator and Director of the Department of Laboratory Animal Resources at the Roswell Park Cancer Institute working primarily in experimental hematology and immunology with basic scientists and clinical colleagues. He chaired the Institute's Animal Care and Use Committee and served on the Scientific Review Committee of the Institute's Human Studies Review Board.
Dr. McGarry served as an IACUC member at both the Mayo Foundation and Arizona State University. While serving on the IACUC he helped numerous colleagues write and execute research protocols in a variety of species for experimental therapeutics, toxicology, pharmacokinetics, photodynamic therapy, immuno- and radiation-adjunct therapies, gene therapies, adoptive cell transfers and other leading edge technologies. He has himself worked with SCID-hu and nude immune deficient animals, many genetically altered (transgenic and knockout) and mutant mice in most common strains of mice. His experience extends to most other larger animal models routinely used in preclinical research.
The abstract is the third in Medelis' complimentary "Peer Perspectives in Oncology" Q&A series, which brings together respected researchers to discuss issues that face Chief Medical Officers today: rising costs, optimum patient accrual, targeted therapeutics, patient safety, FDA regulations, efficacy, budgets, and timelines.
"Peer Perspectives" abstracts are available for download on the Medelis web site.
About Medelis, Inc.:
Medelis, Inc. is an oncology contract research organization providing a total solution for biotechnology and pharmaceutical companies seeking rapid drug development and approval. Medelis' medical founders, clinical trial management physicians and advisory board members, including Dan Von Hoff, James Gourzis, Howard Burris and Michael Gordon, are internationally-recognized oncology thought and opinion leaders who understand the future of personalized medicine and threshold of credibility trials. Offerings include strategic plans for regulatory approval from phase I through NDA and complete worldwide oncology clinical trial design, management and execution.
Medelis is privately-held and headquartered in Phoenix, Arizona with U.S. locations in Nashville, Phoenix and Reno.
###