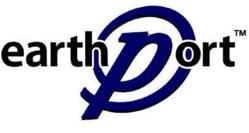 The Glenbrook survey polled professionals across a broad spectrum of the payment industry, including banks, processors, cross-border payment solution providers, card issuers, remittance providers, consultants and investors.
Austin, Texas (PRWEB) April 04, 2011
A new survey of banking and payment professionals indicates that their business customers need better cross-border payment systems in order to prosper in an increasingly global marketplace. Slow funds clearing, complicated reconciliation, and lack of transparency in foreign exchange fees are restricting the flow of cross-border payments.
These are among several key findings revealed today at the NACHA Payments 2011 conference by Earthport, a global payment services provider, and Glenbrook Partners, a research and consulting firm for the financial industry. The survey of more than 200 respondents identified the biggest challenges that corporate users face when transacting payments across borders and currencies.
The findings are significant because rapid globalization is driving companies of all sizes to do business in other parts of the world. The research found that existing cross-border payment solutions for large corporations work relatively well, and "low end" international payments (typically under $500) were well served by services such as PayPal and card networks. However, there is an unmet need for a mid-market payment solution (in the sub-$10,000 level) that is easy-to-use, highly reliable, and able to route payments globally at a reasonable cost. When asked what are businesses' biggest cross-border payment challenges, a majority of respondents said (in order of priority):

the long time it takes funds to clear,
payment reconciliation,
tracking payment processing, and
lack of foreign exchange fee transparency.
Payment efficiency and pricing are also important concerns when selecting a cross-border payment system, according to the research. "Respondents commented that pricing remains too high for cross-border payments. Specific areas of concern included: sending U.S.-dollar payments internationally, the number of currencies supported, and the cost of sending funds to destinations outside the primary international payment corridors," wrote Erin McCune in the Glenbrook Research brief.
When the survey drilled down into specific features, banks and payment professionals selected reliability, speed and security as their top three considerations, respectively.
According to Jonathan Lear, Vice President, Earthport North America Inc., the research findings were enlightening but understandable. "Businesses of all shapes and sizes want to trade overseas, not just multinationals. Smaller corporates, in particular need an easier, more reliable way to open up new opportunities with foreign partners. While cross-border payment technologies are improving, the research shows that change is not happening fast enough, hindering commerce at a time when the global economy needs it most."
So what's the solution? One approach that resonated with a majority of respondents was an ACH-enabled payment system. This approach links local, low-value ACH/EFT payment systems around the world to create a high-volume payment scheme. If it could scale and be reliable, the majority of respondents said they were "very interested" in this solution.
The Glenbrook survey polled professionals across a broad spectrum of the payment industry, including banks, processors, cross-border payment solution providers, card issuers, remittance providers, consultants and investors. The typical respondent had direct management responsibilities relating to international payments. For an in-depth analysis of research, the Glenbrook Research Brief can be downloaded from http://www.earthport.com/viewpoint/industry_resources/reports.
Follow Earthport on Twitter for more company updates and news. @Earthport.
About Glenbrook Partners
Glenbrook Partners is a consulting and research firm that helps clients working in the financial services market, particularly in the areas of payments, security and identity management. Glenbrook assists leading clients with strategies, market development, new product conceptualization, packaging/pricing strategies, and competitive research and analysis. We combine our unique range of skills, years of hands-on operating experience, and a global network of relationships with a razor-sharp business focus, helping clients achieve leadership positions that set them apart at the head of the pack.
The firm also publishes the PaymentsNews.com blog with over 14,000 daily readers and a companion blog with our commentary, PaymentsViews.com. For more information, please visit http://www.glenbrook.com.
About Earthport
Earthport offers a range of white label cross-border payments services to help banks and other commercial organizations simplify processing, lower costs and improve service levels. They also make international payments for small businesses, corporate clients and banks on a pay-per-transaction basis. Their services are based on the epClearing system, which can make direct-to-account payments in more than 60 countries and territories globally. Earthport was named winner of the Best Alternative Payments Programme award in the prestigious Card and Payment Awards 2011. For more information, email info(at)earthport(dot)com.
###