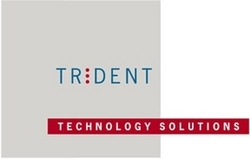 We're excited that our growing cross-domain collaboration business is getting such positive feedback
Fairfax, VA (PRWEB) August 26, 2009
Trident Systems Incorporated announces the opportunity for UCDMO participants to get a first-hand look at Trident's existing and new developmental cross-domain collaboration tools.
Trident's cross-domain collaboration suite includes Collaboration Gateway (CG), the world's first standards-based, fully-certified cross-domain collaboration solution for use across multiple security domains. In addition to CG, which has been certified for use on US and Coalition networks, Trident will also unveil two developmental solutions: a cross-domain wiki, and a cross-domain Voice over Internet Protocol (VoIP) collaboration system.
"We're excited that our growing cross-domain collaboration business is getting such positive feedback," notes Nick Karangelen, Trident's founder and President. "Collaboration Gateway represents the next wave in cross-domain solutions; in the Coalition environment, you need to share quickly - virtually in real-time - with users on differently-classified networks. Now, with ML Wiki and our cross-domain VoIP project, we're looking to make these proven collaboration technologies available in even the most complex network security environments."
Scott Thomas, Trident's Cross Domain Solutions Product Line Manager, has also been invited to present his analysis of this growing segment of the cross-domain market. The talk is scheduled for Thursday, September 3 at 1500 in the track titled "Domain Modernization From the Core to the Edge." Mr. Thomas will emphasize the technical and certification aspects of cross domain collaboration in military and homeland security contexts. The discussion will also include "CDS 2.0" lessons learned from DISA's Multinational Information Sharing (MNIS) program, and recent exercises involving international, multiagency collaboration.
Interested parties are encouraged to visit Trident at booth #108 at the conference. In addition, visitors to the conference can explore the capabilities of Trident's Cross-Domain VoIP phones at the Radiant Mercury booth (#105) and at the Air Force Research Laboratory booth (#308). For details on the UCDMO conference, please see http://www.ucdmo.gov/news.html.
Trident Systems Incorporated (TSI) http://www.tridsys.com is a veteran-owned small business that has been providing hardware and software systems to military and commercial clients since 1985. We support customers ranging from the United States Military Forces to the New York Stock Exchange by harnessing emerging technologies to provide innovative affordable products and services that consistently exceed our customers' expectations.
CONTACT US
Donna Haney at 703-691-7783
# # #