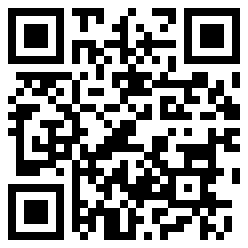 At Allegra our goal is to provide innovate services and products to our clients
Scottsdale, AZ (Vocus) July 1, 2010
Cross media marketing company, Allegra Marketing & Print, now implements QR codes – the latest in interactive media. Set up as 2-dimensional codes, QR codes are printed codes that serve as doorways to web pages. They essentially bridge the digital and print media gap, creating a media without traditional limits.
"At Allegra our goal is to provide innovate services and products to our clients," said Ted Raymond, Vice President of Allegra Marketing & Print. "The implementation of QR codes has allowed us to drastically improve our print and marketing services and remain one step ahead of our competitors."
Until now, there have been two different media vehicles - print and the web. One was aimed at those who rarely deal with email or utilize the web, the other for a generation obsessed by it. QR codes mix the two, creating a print media that has digital capabilities.
Already quite popular in Japan, QR codes are gaining popularity throughout the world as people discover their possibilities. One simple "scan" with a cell phone camera instantly brings up the web page, taking printed media to web capabilities.
How does it work? The codes are 2-dimensional and can be printed on a brochure, direct mailing or even a billboard or poster. By taking a picture of the QR code with a cell phone, users can then bring up web pages that actively promote the product. A QR code essentially acts as a gateway to online resources. This technology places no limits on media, whether printed or featured on a computer screen.
Accessing broad audiences requires a variety of mediums, both online and offline. Many businesses limit themselves to online formats, missing an audience who has yet to catch up to the Web. Others limit themselves to print marketing, limiting their audience as well. QR codes allow businesses to target both audiences. Through printed literature, mailings, and even billboards containing the codes, marketers can give the viewer web access in addition to the printed form. The codes are also very popular in magazines and other printed media.
This takes a more interactive approach to printed media. People can find out more about a product, purchase from a web site, or request more information. A QR code presents powerful opportunities to deliver content to customers in real-time format at their own convenience, creating real market leverage.
About Allegra Marketing & Print
Allegra Marketing & Print, a leading marketing company in Scottsdale, AZ, has been providing innovative services and products to clients since 1982. Our award winning team of professionals is armed with the most current technology, resources and training. Our Mission is to be a trusted partner who provides marketing and printing solutions that contribute to the success of our clients. We are driven by success and determined to help achieve all of your project goals. Allegra Marketing and Print is one of the most powerful and integrated marketing and printing operations in Arizona.
We Care, We Listen, We Deliver. Don't take our word for it. Let us prove it.
Allegra Marketing & Print, specializes in marketing services that include print, direct marketing, design, business services, integrated marketing, personalized marketing and more.
For more information about Allegra Marketing & Print and how they can address your marketing and print needs in Scottsdale, Arizona and the Phoenix Metro area, visit Allegra Marketing & Print.
###