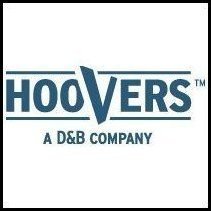 Austin, Texas (PRWEB) September 14, 2009 -
Hoover's, Inc. today announced the next segment of its ongoing free Webinar series, Uncovering New Business with Existing Clients. Tim Call, Executive Vice President of Miller Heiman, and Monica Nolan, Account Manager for PeopleMetrics, will be the featured presenters for this Webinar, which will examine how to make the most out of cross-selling and up-selling opportunities.
Your existing clients can often represent some of your best new business opportunities, especially in a difficult marketplace, yet most organizations struggle to truly take advantage of these assets. This hour-long seminar will explore techniques and actions to help you protect and grow your current account base. You will learn:

Best practices for cross-selling and up-selling from leading organizations for engaging and retaining clients
How to limit surprises and account losses with real-time feedback and action-taking
How to prioritize which organizations and clients within those organizations to pursue
Critical timing for identifying new opportunities
This Webinar will give you immediate actions to take with your existing customers that will help you with cross-selling and upselling more products and services, reduce the cost of sales, and enhance customer engagement and loyalty. Additionally, all attendees will receive a complimentary whitepaper, The 2009 Most Engaged Customer Study - B2B Industry Focus, from PeopleMetrics (a $500 value).
Webinar Details:
Title: Uncovering New Business with Existing Clients
Date: Tuesday, September 16, 2009
Time: 12:00 p.m. - 1:00 p.m. Eastern
About Hoover's, Inc. - The Fastest Path To Business™
Hoover's, a D&B company, provides its customers with insight and actionable information about companies, industries and key decision makers, along with the powerful tools to find and connect to the right people to get business done. Hoover's provides this information for sales, marketing, business development, and other professionals who need intelligence on U.S. and global companies, industries, and the people who lead them. Hoover's unique combination of editorial expertise and one-of-a-kind data collection with user-generated and company-supplied content gives customers a 360-degree view and competitive edge. This information, along with powerful tools to search, sort, download and integrate the content, is available through Hoover's (http://www.hoovers.com), the company's premier online service. Hoover's is headquartered in Austin, Texas.
# # #