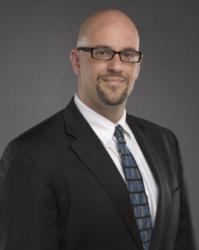 My government experience and professional investigative background can help contribute to the legal community.
Miami, FL (PRWEB) February 27, 2013
Marc Hurwitz, founder of Crossroads Investigations, headquartered in North Miami Beach, Florida, has been appointed to serve on The Florida Bar, Eleventh Circuit Grievance Committee for a term of three years. Hurwitz will join only four other distinguished, non-attorney public members highly qualified to review complaints filed by consumers about lawyers.
Each of Florida's 20 judicial circuits has at least one Florida Bar Grievance committee, comprised of lawyers and non-lawyer volunteer members. The Grievance Committee reviews complaints and decides, after a case is submitted to them by bar counsel, if there is probable cause to believe a lawyer violated professional conduct rules and whether disciplinary action is warranted.
"I'm honored to serve on the Grievance Committee," Hurwitz said. "My previous government experience, professional investigative background and expertise involving preparation of in-depth background studies for litigation, business and personal purposes can help contribute to maintaining the high-standards and ethics of the legal community."
About Marc Hurwitz
Prior to founding Crossroads Investigations in 2008, Marc Hurwitz received degrees in Political Science and National Security Policy. He went on to pursue a career in government service with Sen. Daniel Patrick Moynihan, and later served in the U.S. Department of State's Human Rights Bureau; and the White House as an Aide to the Deputy National Security Advisor. Subsequently, he became a CIA counter-terrorism officer and later worked for the government in multiple overseas posts, earning several commendations for meritorious service. Hurwitz currently serves as a Director of the Highland Lakes/Skylake Homeowners' Association; the BNI Miami Beach leadership team; is a Pillar Member of the Miami Beach Chamber of Commerce; and, is a Chairman's Roundtable Trustee of the Aventura Marketing Council.
About Crossroads Investigations
Crossroads Investigations is a full-service Private Investigation Agency serving the Greater Miami and Fort Lauderdale areas. Providing both private investigation and due diligence services, the agency is staffed by former federal intelligence officers and retired law enforcement officers. Specializing in highly effective services encompassing due diligence, asset searches, background checks, employment and tenant screening, surveillance and skip traces, Crossroads utilizes state-of-the-art investigative technology to access restricted databases and uncover hard-to-find information.
For more information about Crossroads Investigations, fully licensed and insured, phone: 305-929-3513 or visit xinvestigations.com.