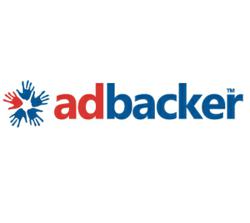 Anybody, who believes he has a noteworthy idea or important message can make a splash all over the world, using just Adbacker and some pocket change.
New York, NY (PRWEB) December 08, 2011
Last week, Adbacker, an extraordinary, new company was launched amidst a swarm market of crowdfunding platforms. The venture immediately attracted attention with its surprisingly simple idea that sets it apart from the rest in the crowdfunding world. In fact, it seems so effective that it could set new standards in crowdfunding and in online advertising simultaneously. A number of experts are already view it as the arrival of 'Crowdfunding 2.0'.
Adbacker has deemed itself the first platform for launching self-financing, self-spreading online campaigns aimed at helping those with salient messages spread the word, without breaking the bank.
Founder of the New York-based venture, Serge Barr states, "Anybody, who believes he has a noteworthy idea or important message can make a splash all over the world, using just Adbacker and some pocket change. All you need is to start a campaign. It's completely self-sufficient. You launch it and let it take off. It will go viral on its own."
So how does it work? Adbacker kick-starts campaigns by delivering a message to an initial circle of potential backers. Those who support the campaign then fund subsequent message dispersals. In return, supporters can request that their names be inscribed on every ad backed, giving them exposure as well.
Several social initiatives groups have already jumped on the bandwagon, recognizing the benefits of crowd-funded advertising. Such movements as Occupy Wall Street, which are not centrally organized and do not even have bank accounts to pay for advertising, have launched their campaigns on Adbacker with great success.
So, when your next great idea hits, you spell it out on a banner and launch it with Adbacker. Who knows? Maybe your banner will spark a movement and inspire people to change the world.
Comments:
Renee Schmidt, editor of the tech blog, SheBytes states:
Adbacker sets new standards in crowdfunding. It utilizes principles that eliminate several significant set-backs of other crowdfunding platforms. One of them is the uncertainty of pledging funds and waiting for weeks until the project is fully financed and ready to start, which may never happen. In contrast - Adbacker starts campaigns immediately after approval. No need to wait – you backed the ads today and tomorrow they are all over the net. The other important advantage is that you don't have to advertise your campaign. You can, of course, spread the message by word of mouth or post links on your Facebook page, but it's not necessary. The campaigns that have gained support organically will continue spreading by themselves at pandemic speeds requiring no support at all. And finally, the built-in element of a sense of pride for the campaign backers—inscribing their names on the ads backed—enables them to see the results of their contributions immediately.
###