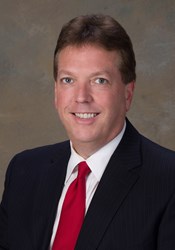 Crowd funding can change the way the future is shaped.
(PRWEB) October 13, 2013
Crowdfunding expert Kendall Almerico, CEO of crowdfunding website http://www.ClickStartMe.com and founder of charity crowd funding site http://www.CrowdItForward.com commented on how a recent CleanTechnica article stating discussing a crowdfunding model used to install solar energy and combat rising costs of fossil fuels in remote areas of Western Australia. Peter Hansford of Regional Cleantech Solutions raised $120,000 in pledges from 110 people to fund the project.
"Crowd funding can change the way the future is shaped," crowdfunding expert Almerico says. "This is a perfect example of the power inherent in the crowd-funding model. By the very nature of crowdfunding, initiatives need the support of a group of people rather than a single lobbyist or official to be successful."
Kendall Americo notes that the same type of crowdfunding model that was used to raise money to fund the solar energy project in Australia can be duplicated and used multiple times to support a solid move towards green energy and away from fossil fuels and their negative effects including pollution and soaring energy costs.
"Community crowdfunding is the collective effort of members of a community to pool their donations through an online crowd-funding portal," Almerico says. "At present, most crowdfunding efforts have been used to support new product ideas or artistic creations, but with the help of sites like Crowd It Forward or ClickStartMe, individuals in a community can use crowd funding to ensure that their donations directly fund the community projects they feel most strongly about."
About Kendall Almerico
Crowdfunding expert Kendall Almerico is the CEO of ClickStartMe, the crowd funding site that provides individuals and businesses with an easy-to-use website to raise funds through online crowd-funding and the founder of charity crowd funding site http://www.CrowdItForward.com that performs "Random Acts of Crowdfunding." Almerico is a nationally recognized crowdfunding expert and has been interviewed internationally on the topic, appeared on national talk radio programs discussing crowdfunding, and has been quoted in major news sources including USA Today, Huffington Post and the New York Daily News. Almerico is available for interviews and speaking engagements by contacting media at clickstartme.com or by calling 813.410.4658.
Source: http://cleantechnica.com/2013/09/27/crowd-funding-resolve-energy-poverty/