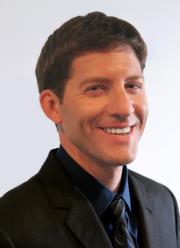 (PRWEB) July 21, 2012
To help entrepreneurs become more productive and stress-free during this new era of "crowdsourcing", Growthink's Dave Lavinsky has put together a list of 23 websites and services that harness the power of the crowd and help people more effectively work together through the Internet.
"Most of these are hubs that brings a wide variety of people together from around the world with some sort of value to exchange. It's amazing to see how this has been done in matching freelance service providers, and now business funding from multiple donors online," said Lavinsky.
"What's also interesting is to see how specialized a lot of these sites are. It used to be that Elance and Guru were the only two places to go to hire people. Now it seems there is a site for every specific kind of niche freelance needs, as you'll see."
To help entrepreneurs tap into the power of crowdsourcing, Dave Lavinsky has revealed 23 virtual platforms and tools that are gaining in popularity and that stand out for their uniqueness, ideas they provoke, or just "being cool".

Elance, Guru, and Odesk – "These are the 3 old favorites for finding contractors that still got it. I suggest posting a project on each of these and hiring the best from among the total responses," said Lavinsky.
OnlineJobs.ph – "A subscription site that gives you access to hiring skilled workers in the Philippines directly, often for $300-400 per month full-time!"
Amazon's Mechanical Turk – "This is a marketplace where you can request tasks requiring human intelligence-tasks from getting questions answered to writing product descriptions for you."
Fiverr – "It amazes me all of the things you can get from people here for just $5. Professional voiceovers, fast logo designs, and all kinds of writing and search engine marketing gigs are available here."
99Designs – "A great place to get multiple designs or logos made BEFORE choosing a provider to pay. This is valuable if you've ever paid someone to make a design you didn't like."
Hatchwise – "This site is nearly the same as 99Designs. I've used them both but have no real preference. Both are worth checking out."
Etsy – "This is the "Ebay" of handmade goods. Many entrepreneurs and small businesses test-market new products here first to see what sells better before investing more in promoting it elsewhere."
Kickstarter – "The largest crowdfunding platform for creative projects and endeavors. It uses an all-or-nothing funding system, where donors' funds will not be transferred until you reach your funding goal, and reimbursed if it isn't."
IndieGogo, RocketHub, FansNextDoor – "These sites operate just like Kickstarter."
DonorsChoose – "Backed by Oprah Winfrey and Stephen Colbert, this site makes it easy to donate (as little as one dollar) to any one of a long list of charities, with total transparency."
8-bit funding – "A crowd funding site specifically for video game developers. Probably not your specialty, but see how there's a niche for everything? Google 'your industry + crowdfunding' and see what's out there. Appbackr is a similar site, but is specifically for mobile phone apps."
RetailMeNot – "This is a site where you can get (or post) coupon codes for business services and supplies at significant discounts, like office supplies or even press release submission services."
ChaCha – "A question answering service you can text your questions to get answers on your mobile phone in a few minutes. It's helpful when you're super-busy and don't feel like looking something up."
37signals – "Probably the simplest and best Customer Relations Management software I've seen for the price (Highrise) and also project management (Basecamp). With everyone on your team able to make and access notes, files, tasks, and emails about a customer or prospect, it makes life a lot easier."
Skype – "A must-download if you hire anyone overseas, for their audio or video chat feature, but also because their Instant Messaging system is just plain handy. It's nice having a record of every conversation with someone in one place, as opposed to a bunch of archived emails."
TomsPlanner – "A good way to manage projects if you're visually-oriented without having to learn to use Microsoft Project. By the way-if you're in business, you manage projects. It allows you to list action items and schedule them in order, in a printable Gantt chart that gets everyone on the same page about who does what and when."
Quickbooks Online – "If you're still using an older version of Quickbooks, consider getting the online version. The monthly cost isn't fun but it's worth it with the time you save. It imports your online bank transactions right into the register so there's not a lot of re-typing."
SaneBox – "This one will change your email experience by making it sane again-a lot faster than by organizing and checking a bunch of folders yourself. There are even timed folders like @SaneNextWeek and @SaneTomorrow that will make your emails re-appear when you're ready to deal with them," says Lavinsky.
About Growthink
Growthink provides consulting services and training products to help entrepreneurs start, grow, and successfully exit their businesses. To learn more about Growthink's Crowdfunding Formula course, visit http://www.crowdfundingformula.com. To learn more about Growthink's business plan services, visit http://www.growthink.com/businessplan. Growthink also offers a best-selling business plan template, available at http://www.growthink.com/products/business-plan-template.