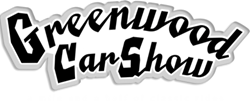 We are so appreciative of the generosity of the Greenwood Knights.
Seattle, WA (PRWEB) June 16, 2013
The 21st annual Greenwood Car Show (http://www.greenwoodcarshow.com) cruises into the North Seattle neighborhood on Saturday, June 29, 2013, from 8 a.m. to 4 p.m. The popular community fundraiser is gearing up for more than 800 classic cars, trucks and motorcycles to be on display and 100,000+ spectators enjoying these rolling works of art all day long.
Produced by the nonprofit Greenwood Knights Car Club of Seattle and free to spectators, the mile-and-a-half celebration of classic rides has generated thousands of dollars every year for valued community nonprofits including the Greenwood Food Bank and Greenwood Senior Center.
"We are so appreciative of the generosity of the Greenwood Knights," said Cecily Kaplan, Greenwood Senior Center Director. "The funds raised from the Greenwood Car Show gave the Senior Center much needed support, and was used for programs and social services including daily lunch program, memory loss programs and support groups. Their community spirit is evident at the incredibly successful car show event and in the fact that they use this as a community fundraiser."
Along with hundreds and hundreds of classic cars, the daylong show will feature a 1913 Napier 30/35 T44 Tourer from the McBride Family Collection of Seattle; a fuel dragster and a road racer from Jim Green's Performance Center; hydroplanes from the Hydroplane and Raceboat Museum and Albert Lee Appliances; more than two dozen vehicles from the Seattle Electric Vehicle Association; live music all day; emcee Lance Lambert from TV's long-running The Vintage Vehicle Show; a variety of food and drink, including a popular pancake breakfast; and a canned food drive for the Volunteers of America Greenwood Food Bank.
"The support of the Greenwood Knights has had a huge positive impact on the Volunteers of America Greenwood Food Bank," said Leann Geiger, Director of Food Bank Services. "The Greenwood Car Show brings in several hundred pounds of food, as well as cash donations that are especially helpful for us. We're able to provide three meals for every dollar donated. The support helps us feed the increasing numbers of families and individuals who come to our food bank every week."
More than $51,000 has been raised and distributed since 2009, thanks in large part to car show registration fees along with generous support of donors and sponsors.
"I was born and raised in Greenwood," said Jerry Barkley, a car show sponsor and Greenwood Knight. "When the Greenwood Knights decided to turn the car show into a fundraiser in 2009, the first ones to receive money were the Greenwood Food Bank and Greenwood Senior Center. We tried to fill a need, to help out."
Barkley is the longtime owner of Crown Hill Automotive (http://www.crownhillautomotive.com), a full-service facility in Seattle offering complete maintenance and repair for a range of cars and trucks. Their modern six-bay shop is outfitted with the latest diagnostic tools.
Also part of the Crown Hill Automotive Group is British Automotive (http://www.britishautomotive.com), which specializes in maintenance and repair (http://www.ballardautomechanic.com) of all British makes and models, including vintage cars (http://www.independent-dealer.com) from the 1950s on up, and equipped to work on late model vehicles using factory-style diagnostic equipment; and Crown Hill Auto Sales (crownhillautosales.com), which offers an inventory of Subaru Foresters, Outbacks and Legacys along with a handful of other late model cars and trucks, each of which has gone through a 30-point inspection before being available for sale.
For more information about the Greenwood Car Show, a popular Seafair Sanctioned Event, email info(at)greenwoodcarshow(dot)com or visit http://www.greenwoodcarshow.com