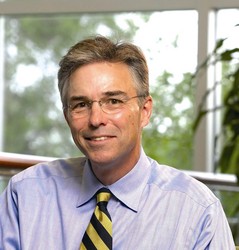 When it comes to the complexities of healthcare, I know there are a lot of people who have questions
Arlington Heights, IL (PRWEB) August 4, 2010
Bruce Crowther, president and CEO of Northwest Community Hospital in Arlington Heights, is authoring a new monthly column in the Chicago Tribune's TribLocal. TribLocal is a hyperlocal online news site for Chicago-area suburbanites that also features a weekly print edition as part of the Tribune's main sheet.
Beginning today, Crowther's "Inside Healthcare" column will be posted at http://www.triblocal.com on the first Wednesday of every month, and appear in the paper's print edition on the second Thursday of each month. "Inside Healthcare" will be found on Triblocal health pages covering Arlington Heights and the surrounding northwest suburbs.
"When it comes to the complexities of healthcare, I know there are a lot of people who have questions," Crowther said. "TribLocal provides a great forum to communicate directly with our neighbors about relevant healthcare issues. These are the people we serve on a daily basis."
Crowther's first column looks at why many hospitals are struggling financially, especially when hospital visits are so expensive in the first place. Future columns will look at the role of the private hospital room in helping to improve the healing experience, and why hospitals are working more collaboratively with physician groups.
Crowther has more than 30 years of experience in healthcare leadership. He has been president and CEO of Northwest Community Hospital since January 1992.
Serving Chicago's northwest suburbs since 1959, Northwest Community Hospital is a designated Primary Stroke Center and accredited Chest Pain Center. NCH includes the Busse Center for Specialty Medicine, Day Surgery Center, Occupational Health Services, Home Care, Mobile Dental Clinic, Wellness Center, Youth Center, three Immediate Care Centers and five physician office locations. The 496-bed hospital in Arlington Heights serves 30,000 inpatients and 370,000 outpatients each year. NCH holds the prestigious Magnet designation for nursing excellence. Follow NCH on Twitter and become a fan on Facebook.
###