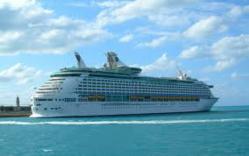 I wanted to give away all of my knowledge of saving money as a cruiser.
Myrtle Beach, SC (PRWEB) September 28, 2012
Cruise deals are one thing that can be hard to come by if a person does not know exactly where to find them. There are ways that cruisers can save money buying tickets for any port in the U.S. or foreign country and one former cruise ship officer is giving this information away for the first time. The Cruise Ship Secrets book is authored by David Kirkland and includes all of the money saving tips that cruiser goers can use to save money on cruise ship tickets, excursions and airfare. The Cruise Ship secrets e-book is now available for download.
There are hundreds of different cruises that individuals and families can take according to travel industry data. Some areas of the travel industry have been affected by travelers searching for lower cost ways to enjoy vacation time or relaxing weekends. While things like train travel are marketed to those that do not fly, cruise ships are becoming quite popular with flyers and non-flyers to get to domestic and exotic locations except these destinations can come at high prices.
"I wanted to give away all of my knowledge of saving money as a cruiser," said David Kirkland, author of the Cruise Ship Secrets e-book. "I enjoyed my decade long run in the cruise industry, but I did not enjoy knowing the some customers probably overpaid for many of the services and amenities that are included on cruise ships," Kirkland said.
The Cruise Ship Secrets book details exactly how anyone can save hundreds off of the price of a cruise to any destination. One of the secrets that are given away in the book involves how to get free stateroom upgrades. It is customary for cruise lines to offer discounted rooms to select individuals and these rooms usually sell out quickly. David explains in the cruise book that upgrading a room for free regardless if the ship is already sold out is possible if cruisers know the secret.
The concept of shore excursions is easy for cruise goers to understand. A ship docks in a port in a specific location for a limited amount of time. Cruisers are left off the ship to explore the local surroundings or are invited to go on shore excursions put together by a cruise line. David explains in his book that shore excursions can be obtained for a cheaper price if a person knows how to approach the cruise director.
A person that is interested in downloading the Cruise Ship Secrets e-book can get it directly from the publisher or right here from the author's website.
About Cruise Ship Secrets
David Kirkland authored his Cruise Ship Secrets to help average people save money on cruise ship tickets, shore excursions and stateroom accommodations. The cruise industry is a multibillion-dollar industry and savvy cruise ship passengers can now save a little extra money by learning the tips and secrets in the Cruise Ship Secrets book. As a former cruise ship officer, David Kirkland is giving away all of his detailed information about the cruise industry away for the first time in his Cruise Ship Secrets book.