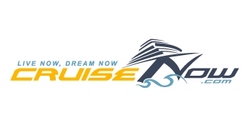 Combining the latest technology with knowledgeable and friendly customer service, CruiseNow.com has quickly become one of our fastest growing travel partners
Charlotte, NC (PRWEB) October 15, 2009
With a loyal following of cruise travelers and a customer-focused approach, CruiseNow.com is pleased to announce that it continues to see exponential growth day after day -- and it's no wonder why the discount cruise travel website remains prosperous in these down times. With other travel agencies closing their doors en masse, the site remains a top player due to its innovative technology, Personal Cruise Guides, and competitive rates on cruise deals.
"From the moment CruiseNow.com opened its doors in June, the company has been a loyal supporter of Royal Caribbean International. In fact, the very first sale was a $7,000+ booking. Since that point, CruiseNow.com has been providing consumers with fantastic 'edutainment' on its website and in its relevant SEASaver and CruiseText(R) communications. The company truly conveys the value of cruising. CruiseNow.com is one of the fastest growing partners that Royal Caribbean works with and is an up and coming star," said Joanne Schimelman, Vice President, National Accounts, Royal Caribbean International.
Though CruiseNow.com has only been in business for three months, the CEO and founder of the discount cruise travel site has years of experience in the travel industry and has helped consumers find the best cruise deals since the early '90s. This experience has given CruiseNow.com the ability to understand what consumers are looking for in a vacation. And that insight equates to success, which is why CruiseNow.com continues to be one of the fastest growing discount cruise travel companies online.
"I am excited to be a part of such an innovative and customer-oriented travel business. CruiseNow.com's amazing growth can be attributed to two main factors: our focus on taking care of the customer and the support we receive from our cruise line partners," said John Keen, CEO and President of CruiseNow.com.
What has set CruiseNow.com apart from the competition is its willingness to use technology to bring deal-seekers to the website. Its 'edutainment' initiatives, a blend of both education and entertainment, help consumers make the right decisions on ships, ports of call, cruise lines, and more. SEASaver, on the other hand, delivers a short list of the week's best cruise vacation specials via email. CruiseNow.com is also leading the way with its CruiseText(R) technology, a first in the travel industry that allows consumers to request that cruise deals be sent to their mobile phones on a weekly basis.
"Combining the latest technology with knowledgeable and friendly customer service, CruiseNow.com has quickly become one of our fastest growing travel partners," said Andy Stuart, executive vice president of global sales and passenger services for Norwegian Cruise Line. "The company's creative use of online video vignettes has set it apart and helped the agency to flourish." To learn more or search for the Internet's best last minute cruise deals, please visit http://www.cruisenow.com.
About CruiseNow.com
CruiseNow.com brings cruising enthusiasts around the U.S. the next generation in online cruise travel. With its innovative CruiseText(R) and informative CruiseCast videos, finding the best cruise deals is that much simpler, and with the best prices and friendliest service around, your dream cruise starts here. Live Now. Dream Now. Cruise Now. Please visit CruiseNow.com to search for the best discount cruises online.
###