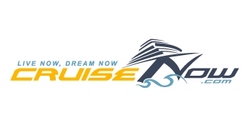 In the twenty years I've spent working in this industry, I've never seen cruise vacation packages so economical
Charlotte, NC (PRWEB) October 27, 2009
CruiseNow.com, the Internet's fastest growing discount cruises website, is encouraging traveling enthusiasts to take advantage of its significant markdowns on cruise deals. One of the positive byproducts of the current recession is a major decline in the price of a cruise vacation, meaning traveling now comes a lot cheaper for families, couples, and friends on a limited budget.
"In the twenty years I've spent working in this industry, I've never seen cruise vacation packages so economical," said John Keen, CEO and President of CruiseNow.com. "There has never been a better or more affordable time to get away from it all and go on a cruise."
The beauty of a cruise vacation is that one low price encompasses everything - meals, entertainment, lodging, and transportation from one island to another are all included. Since cruises are ideal for family trips (including multigenerational getaways), the low prices equate to greater value and more bang for the buck. CruiseNow.com, for instance, recently offered two attractively priced cruise deals: a seven night sailing from Los Angeles to Mexico aboard the Royal Caribbean Mariner of the Seas for only $299 per person. Similarly, Norwegian Cruise Lines' Norwegian Dawn was marked down to $199 per person for its five night Miami to the Caribbean trip.
Many of these cruise deals are exclusive to CruiseNow.com, which is often able to negotiate more attractive prices with the cruise lines. And while many competitors charge fees that rack up the price, CruiseNow.com guarantees that cruisers pay just the price and not a cent more. To learn more or search for the Internet's best last minute cruises, please visit CruiseNow.com.
About CruiseNow.com
CruiseNow.com brings cruising enthusiasts around the U.S. the next generation in online cruise travel. With its innovative CruiseText(R) and informative CruiseCast videos, finding the best cruise deals is that much simpler, and with the best prices and friendliest service around, your dream cruise starts here. Live Now. Dream Now. Cruise Now. Please visit CruiseNow.com to search for the best cruise deals online.
###