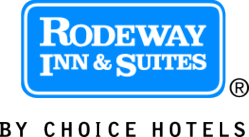 Now travelers can take advantage of Day Rooms
Fort Lauderdale, FL (PRWEB) September 27, 2012
Rodeway Inn & Suites invites travelers to take advantage of their new "Day Room Hotel" options; now they have access to a day at a premium hotel for those "in between hours" from airport to cruise port and back. This "Day Rooms" feature is ideal for the Cruise-Goers, Vacationers, Business Professionals, Tourists, and all other types of travelers as well, providing periods of relaxation in newly renovated rooms with free Wi Fi Internet access, access to a lovely outdoor pool and patio, dry cleaning, car rental services, delectable complimentary continental breakfast, Cruise Parking, and free shuttle service to and from Fort Lauderdale International Airport and Port Everglades Cruise Port. Another one of this hotel's excellent and convenient features is its impressive 24 Lobby Gift Shop, stocked with just about everything in case one forgets any last minute items.
"Day Room Hotels" are highly recommended by travel agents and travel sites, many Out-of-State Travelers will enjoy this opportunity to unwind, refresh, and prepare for the next part of their journeys, alleviating stress during pre and post travel. Rodeway Inn & Suites Hotel also contains facilities that are perfect for One Day Events such as workshops, business-related meetings, and Pre-conference Social Networking Functions, and offers catering services for these as well.
Rodeway Inn and Suites is also known for their impressive full service accommodations. Short term and long term guests alike are sure to enjoy their newly renovated rooms equipped with refrigerators, microwaves, coffeemakers, hair dryers, and much more. The hotel's Reef Restaurant and Sports Grill is also available to satisfy the guests hunger with indoor dining or outdoor patio eating and with their diversified American menu, such as a daily hot buffet and soup and salad bar, one can easily find a favorite dish. Recent updates to the hotel include but are not limited to: new tropical landscaping, tile flooring, and flat screen televisions. Located less than 15 minutes away, one can also have fun exploring the Greater Fort Lauderdale area and Fort Lauderdale and Hollywood beaches. The Saw Grass Mills Mall and Shopping Center, the Seminole Hard Rock, the Jungle Queen Cruise, and the Fort Lauderdale Water Taxi are more of the guests' favorite local activities, and shuttles are available for these attractions, local shopping, and other events. The friendly and accommodating service at this hotel will make guests' stays memorable, and the helpful staff has plenty of suggestions for nearby South Florida attractions, making their vacations even more memorable.
Rodeway Inn & Suites has been serving world-wide travelers in the Fort Lauderdale and Miami area since 2005. The hotel is known for their outstanding service at budget friendly rates, with special deals and packages, such as the "Cruise &Stay Package" and "Romance Package." One can inquire about Rodeway Inn & Suites Fort Lauderdale rates, special promotions, and services by calling 954-792-8181 or visiting their website at http://www.hotelftlauderdale.net.
Media Contact
Izzy Fintz
ifintz(at)rodewayfll.com
954-792-8181