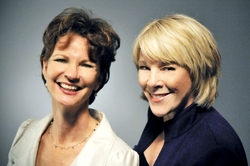 It is the new frontier of cruise meetings and incentives, allowing you to do more with less
Miami, FL (Vocus) September 30, 2009
Cutting costs without compromising quality or creativity is top of mind with meeting planners these days. With that in mind, the fact remains that meetings and incentives held at sea, verses traditional land-based programs, can reduce costs by 25-40%. But for those unfamiliar with staging events on board cruise ships, the process can be intimidating. With the debut of Seasite.com, the first and only web portal dedicated solely to serving the cruise meetings market, planners will find what was once labor intensive, is now quick, simple and accessible all in one place.
The first and only comprehensive online marketplace for planning cruise meetings and events, Seasite is a revolutionary approach to ship selection and onboard event planning. "It is the new frontier of cruise meetings and incentives, allowing you to do more with less," says Josephine Kling, Seasite CEO. "And beyond the affordability factor is the ability to design and customize and implement a program that is unique, client focused and unforgettable," she adds.
Seasite demystifies the process and puts users in control so that meetings at sea can now be planned as easily as land based meetings. Driven by sophisticated technology, super rich content and robust ship-search capabilities, Seasite puts incentive and meeting management companies, corporate or independent meeting planners and other group event organizers in total "cruise" control. For those needing assistance, Cruise Advisors are on hand by chat, phone or email. And for those already comfortable with organizing events at sea, Seasite's sophisticated search and content rich data, coupled with its unique eRFP process, saves time and simplifies the process. There is no cost or membership fee to use Seasite.
The Value Proposition of Cruising
While events at sea are proven to be extremely cost effective, they also present unique opportunities for creativity to increase enthusiasm, attendance and satisfaction. On the food and beverage end, with cruising there's no sacrificing. Venues at sea mean fresh ideas in dining - no more of the same old banquet dinners with limited entrée choices; attendees get to order each course from a wide selection off the menu for breakfast, lunch and dinner with second helpings, as well as room service and other extras. Conference facilities are sophisticated and high tech, mirroring those found in hotels with multimedia capabilities, flexible meeting space and unique environments for parties and receptions, all with no charge for audio visual, meeting rooms, coffee breaks and more. There's also the variety of on-board activities and entertainment, the allure of visiting multiple destinations and the camaraderie and bonding that comes with a cruise ship's intimate and self contained environment.
Seasite's Affordability Factor
With the understanding that a meeting at sea is the affordable approach, offering much more for less, Seasite is the indispensible tool to facilitate that. Its user friendly platform provides an easy and understandable way to get acquainted with the procedures and nuances of events at sea. "Planners now have the opportunity to be proactive and explore these affordable and uncharted waters at their own pace," states Kling.
It's all there, from the information-rich content found in comprehensive ship data harvested exclusively for Seasite and never-before published, the Knowledge Center, Planners Guides and Great Ideas! section with recommended "Gems," "Top 10" list and "Quick Picks." And it's all powered by sophisticated and robust search capabilities that allow one to drill down and significantly refine searches. Users will find Seasite to be the one-stop shop to hone their skills and become savvier meeting planners.
Beyond the benefits of cost is efficiency. Seasite's innovative technology opens up the untapped world of cruise events to meeting planners and a world of opportunity to cruise lines. For the first time, planners can search all ships, all cruise brands, all on one site. Connecting cruise lines and meeting professionals like never before, cruise sourcing is now made as easy and efficient as planning hotel events. And its high tech eRFPs streamlines and speeds up the process. One RFP goes to multiple lines for an "apples to apples" comparison of prices, with all inclusive bottom line pricing including port charges and gratuities.
"The reality is that cruising makes great business sense," offers Kling. Past resistance is simply a function of unfamiliarity and uneasiness with the process, coupled by not knowing how significant the savings can be. "Cruising has transitioned from 'only for the elite, to everyman's pleasure' and, with Seasite, even meeting planners with no experience can make it happen," she adds. The site's comprehensive data, resources and educational tools, all supported by Seasite's Cruise Advisors, eliminate the apprehension and make cruise meetings the smart business decision.
Seasite's Founding Cruise Line Marketing Partners
Nine cruise lines are committed to making event planners' lives easier. They are Seasite's Founding Marketing Partners: Royal Caribbean Cruises, Carnival Cruise Line, Regent Seven Seas Cruises, Silversea, Celebrity Cruises, Norwegian Cruise Line, MSC Cruises, SeaDream and Sea Cloud. They recognize the need for a new distribution channel for cruises dedicated to increasing Corporate/incentive/ association and all other group business, and they view Seasite as an innovative productivity tool that will expand the global cruise industry.
For more information on Seasite.com, A Landry & Kling Company, visit http://www.seasite.com or call 888- 713-1371.
About Seasite.com/Landry & Kling
Seasite is the next generation of Landry & Kling, who are credited with being the first distribution channel between the cruise industry and corporate America. Visionaries who led the way in seagoing corporate meetings and incentives, founders Joyce Landry (CEO, Landry & Kling) and Josephine Kling (CEO Seasite.com) ignited the corporate market for cruises by spearheading the meetings-at-sea concept back in 1982. With their exclusive focus on events and meetings-at-sea, they have played a crucial role in advancing the cruise ship as a viable meeting venue and creating a whole new focus for the industry. Landry & Kling is renowned for its forward thinking, creativity and "industry firsts." Now, 27 years since their startup, the company has further diversified to meet the needs of the marketplace with Seasite.com, which will forever change the way event planners source and plan meetings at sea.
Their trailblazing spirit has been a recurring theme, from their early days when at the Seatrade Conference they dangled a bunch of carrots from the podium, challenging cruise lines to 'match hotels in rolling out the red carpet for corporate groups,' to being the dominate force in the 'floating hotel' phenomenon. With Seasite.com, they have responded to the changing times by creating an online "powerhouse" that will allow the meeting planner community to be more pro-active in confidently recommending cruises, taking control, and when desired, following the DIY path (Do it Yourself), independently customizing the entire experience to their needs and liking. At the same time, busy and understaffed planners looking for help in managing their cruise events can still turn to the expertise of Landry & Kling to customize their cruise programs both onboard and ashore.
In April 2009, Landry & Kling co-founders Jo Kling and Joyce Landry were inducted into the CLIA (Cruise Lines International Association) Hall of Fame, recognizing their significant contributions and innovations in the cruise industry. The company, which is based in Miami, the Cruise Capital of the World, is certified as a diversity supplier by WBENC (Women's Business Enterprise National Council) and was been named among the Top Small Businesses in the United States by DiversityBusiness.com.
###