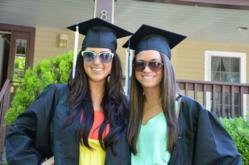 Salem, NH (PRWEB) July 24, 2012
The more traditional members of the marketing mix seem to be losing their popularity. "Snail" mail, newspaper advertisements and even e-mails are all slowly being replaced by more modern and efficient networking and marketing tools. Enter the new "it crowd": social media such as Twitter, Facebook, Pinterest, YouTube, Skype, Go-To-Meetings, Blogging and many more. Companies, both large and small, must recognize these market changes and adapt. One local company, Cruise Travel Outlet of Salem, New Hampshire, has done just that by hiring a new marketing team. In June of this year, Cruise Travel Outlet welcomed Julie Walsh as the new Director of Marketing, and Laura Tentas as the new Marketing Coordinator.
Although the team intends to continue marketing with traditional techniques, such as snail mail and e-mail, both women have agreed to take a vigorous approach to increasing brand awareness and establishing a substantial social media platform. The short term ROI of this aggressive marketing plan proves Cruise Travel Outlet is heading in the right direction: Twitter followers have increased by 90% and the weekly total Facebook reach has increased from approximately 2,000 users to well over 100,000 in less than one month.
"We have increased our social media presence substantially over the past several weeks, but we are not nearly as viral as I hope to be. I want millions of followers." Walsh says. "The sky is the limit."
Cruise Travel Outlet has been utilizing Facebook advertisement campaigns and is currently offering a free cruise sweepstakes to its Facebook fan base. The sweepstakes incentive alone has brought a tremendous amount of traffic to the page, which is monitored and maintained by the marketing team. Both Julie and Laura believe in a highly interactive social media experience and understand that keeping users engaged on Cruise Travel Outlet's media platforms has led to their growing social media success.
Laura Tentas, who manages the more traditional aspects of the marketing mix, explains that while Facebook, Twitter, Pinterest, YouTube, etc. are all a useful way of targeting specific demographics, Cruise Travel Outlet does not plan on completely abandoning traditional marketing all together.
"Although social media seems to be the fastest rising star in the marketing mix, I am still a strong believer in e-mail blasts and traditional mailings. Nothing creates and maintains brand loyalty like a handwritten note in the mail encouraging a consumer to revisit your company." Says Tentas.
Both women recognize that although traditional marketing techniques are not always the most cost effective, it is a great way to reach a target demographic and make a positive and lasting brand impression, especially with consumers who are less familiar with the internet. "Besides, who knows how long it will be before these traditional marketing components become extinct, I have to enjoy my e-blasts and envelopes while they last." Laura adds.
Julie Walsh and Laura Tentas recently graduated with honors from the Whittemore School of Business and Economics at the University of New Hampshire in Durham, New Hampshire. Both women received a Bachelors of Science in Business Administration with a dual concentration in Marketing and Management. Julie and Laura look forward to their continued contribution in the growing success of Cruise Travel Outlet.