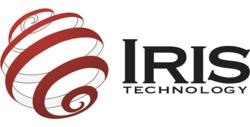 "Iris has created a tremendous synergy between two seemingly distinct product areas – cryosystems for aerospace missions and alternative energy systems for the military – to the substantial benefit of both."
Irvine, CA (PRWEB) June 29, 2011
Iris Technology Corporation has a bold vision for space cryogenics and plans to make that vision a reality with the recent announcement of multiple research grant awards. Until now, sophisticated space payloads have been designed individually, constructed of a custom cryocooler and associated electronics. In 2008, Iris Technology proposed a vision to the Missile Defense Agency (MDA) for a modular, scalable system. Following the successful demonstration of that system (MACE), Iris Technology is proud to see significant traction again this year with recent awards in the area of cryocooler electronics. Funded research is still ongoing.
This month, a $750,000 Phase II Small Business Innovation Research (SBIR) grant was announced by AFRL to Iris to complete the design and fabrication of a modular radiation hard set of low cost cryocooler electronics (LCCE) that will support a wide range of applications and missions. The LCCE Program is notable because, amid a growing need for mini and micro satellites on lower cost missions, a flight-ready cryocooler electronics module that is both affordable and suitable for space does not currently exist.
The third announced award is for a closely related Phase I SBIR effort to develop electronics for a hybrid 10K Stirling-Reverse Turbo Brayton (RTB) cryocooler for the Air Force. This program is strongly leveraging the modularity inherent in the underlying LCCE technology, which is the starting point for this hybrid design.
Importantly, the fourth award addresses the cryocooler system itself. Development of a complete 4K tactical cryocooler (4KTC) is underway at Iris for the Navy to address the technology gap of a compact 4K cryocooler for superconductivity applications. This work reflects the expansion of Iris into the role of cryosystem integrator and will have direct applicability for supercomputing, medical and communications applications as well. Funded by a Navy ONR $250,000 Small Business Technology Transfer (STTR) Phase II grant with an additional $500,000 of options, this project is a collaboration between Iris Technology and the Georgia Institute of Technology, the alma mater of Iris' Chief Technology Officer, Dr. Carl S. Kirkconnell. The Iris 4KTC will be featured at the DoD SBIR Beyond Phase II Conference in Atlanta, GA, September 12-15, 2011.
Iris Technology not only specializes in developing cryosystems for aerospace missions, but also designs and manufactures high performance alternative energy for the US Military. "The know-how required to design and produce affordable tactical power is critical to our future success in cryocooler systems," says Dr. Kirkconnell. "The low price point for tactical systems drives the need for clever reuse and adaptation of existing designs. That is possible only if the underlying technology is modular and scalable. Iris has created a tremendous synergy between these two seemingly distinct product areas to the substantial benefit of both."
For more information about our work in space cryogenics or Iris Technology in general, please call Elisabeth Miller at (949) 975-8410 or visit IrisTechnology.com.
About Iris Technology
Founded in 1986, Iris Technology is a premier integrator of reliable tactical power for the military. Iris Technology also supports commercial and strategic space operations with cryogenic and electro-optical system components. Iris' gross revenues have tripled since 2007, and in 2011 the company expects to experience 50% revenue growth for the fourth consecutive year. Next quarter, Iris will be expanding their facilities by more than 100%. Iris is currently AS9100B certified and anticipates completing AS9100C certification by the end of the month.
# # #