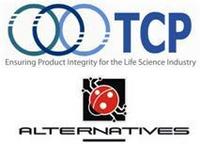 Beginning in May of this year, TCP will be making a huge marketing effort to introduce these products and services to the rapidly expanding US market
Edison, NJ (Vocus) June 17, 2010
http://www.cryopak.com TCP Reliable, leader in ensuring product integrity for the lifescience industry, signed a multi-year commercial agreement with Canadian based company, ATP to sell and market their products in the US.
In turn, TCP has announced the creation of a new business unit dedicated to provide regulatory and cold chain compliance products to the US market. To launch this initiative, John Hart has been appointed Chief Technology Officer.
"Beginning in May of this year, TCP will be making a huge marketing effort to introduce these products and services to the rapidly expanding US market," Hart said.
TCP sees a huge market for ATP's computerized solutions including; ATP-ThermoProfile™, an innovative and cost effective software platform for data loggers, ATP-Mirador™, for real time monitoring of temperature controlled products, and ATP-DOCOS™, a document management software used in regulatory compliance applications.
"Our goal is to give our current pharmaceutical customers easy access to the tools required to help them control their supply chain processes," Hart said. "The role of ATP will be to help them implement cold chain quality compliance solutions best suited to their needs."
The first phase for many customers will be to perform a Gap Analysis. This procedure allows the customers to better understand the "gaps" or areas for improvement within their cold chain processes.
"With TCP as a strategic partner, we will be able to provide a more complete cold chain expertise to fulfill the needs of the North American Life sciences industry," Mr. Jean Bedard, CEO of ATP said.
About ATP (http://www.alternatives-tech.com)
ATP provides a unique Cold Chain portal where you can find global solutions comprising interconnected services and products to ensure the integrity of temperature sensitive products in the Life Science and Health markets, including the Transport and Logistics sectors.
TCP Family of Companies:
The TCP Family of Companies is a complete packaging integrity solutions provider services the lifescience industries. The TCP Family consists of Cryopak, the leading manufacturer of cold chain products and DDL, the leader in package validation, product and material testing for medical device and biopharmaceutical industries. The TCP family handles your packaging needs with one paramount goal: getting your product to market on time while maintaining the integrity of your products.
# # #