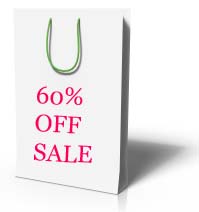 Los Angeles, CA (PRWEB) November 25, 2012
For those shoppers who's Black Friday shopping didn't go as planned, they need not fret. Energy Muse's legendary Cyber Monday deals will surely cheer up anyone. For the first time ever, inspirational jewelry company Energy Muse will be holding a store-wide Cyber Monday Sale, discounting all items up to 60% on November 26, 2012.
The Sale starts Monday morning and some of the top beaded gemstone jewelry pieces are expected to go quickly. Energy Muse crystal jewelry makes the perfect gift for friends, family, peers, and even oneself, offering items that combine energy and intention to help heal. Give the gift of Gratitude, Health, Confidence, and more today!
This is the first time Energy Muse has offered such a phenomenal discount and it could be a once in a lifetime opportunity for high end jewelry collectors. To take part in this amazing Cyber Monday Sale, visit: EnergyMuse.com
About Energy Muse:
Energy Muse is the leader in conscious wellness energy, providing tools of empowerment, inspiration and hope. The company, based in Southern California, was founded in 2000 by native Californians Heather Askinosie and Timmi Jandro, best girlfriends for over 35 years. Seeking to educate and reconnect the world to the ancient wisdom and healing properties of crystals, each piece of jewelry combines energy and intention which create a desired outcome. Energy Muse transcends what one might think of jewelry and has instead become a lifestyle of wearable energy. For more information about Energy Muse Jewelry visit EnergyMuse.com