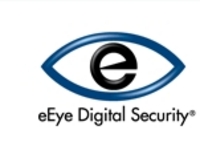 Phoenix, AZ (PRWEB) September 9, 2010
eEye Digital Security, a leading provider of IT security vulnerability management solutions, today announced that it will provide a seamless transition to eEye's Blink Endpoint Protection solution (at a discounted price) for CSA users who wish to switch from the soon-to-be unsupported Cisco product.
In June 2010, Cisco announced that it will discontinue sales, service, and support for Cisco Security Agent (CSA). eEye intends to help CSA customers stay fully protected by offering a transition path to the eEye Blink solution.
eEye's Blink is an integrated multi-layered endpoint protection application that protects an organization's assets from known exploits, zero-day attacks, and other attack vectors. Compared to CSA, Blink offers several technical advantages:

Single Client: Blink consolidates multiple security agents into one lightweight client.
Ease of Use: Blink provides comprehensive security without complex rules.
Security Focus: eEye is solely focused on security solutions, not hardware. Blink is a component of eEye's Retina Unified Vulnerability Management suite, a comprehensive security and compliance solution.
"CSA users are rightfully concerned about running an unsupported security solution." said Marc Maiffret, eEye CTO and co-founder. "Blink gives them a safe place to land. Built on more than 10 years of industry-leading security research and development practices, Blink not only provides better protection today, it will in the future, as we continually improve it to stay ahead of zero-day and other unknown attacks."
Resources:
eEye demo to help CSA users transition to Blink
About eEye Digital Security
Since 1998, eEye Digital Security has made vulnerability management simpler, less expensive and more effective by providing the only unified vulnerability and compliance management solution that integrates assessment, mitigation and protection into a complete offering. With a proven history of innovation, eEye has consistently been the first to uncover critical vulnerabilities and prevent their exploit. eEye leverages its world-renowned research to create award-winning solutions that strategically secure critical IT assets and the data they hold. Thousands of mid-to-large-size private-sector and government organizations, including some of the most complex IT environments in the world, rely on eEye solutions to protect against the latest known, unknown and zero-day vulnerabilities. See more at eeye.com.
###