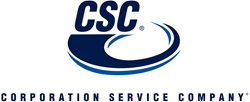 (PRWEB) July 01, 2010
London, UK and Wilmington, DE (Vocus) July 1, 2010 -- (http://www.cscglobal.com) – Corporation Service Company® (CSC), the leading domain and on-line services provider announced today the launch of the world's most comprehensive brand and trademark monitoring platform - NameProtect.
NameProtect allows corporations to monitor their brands across international trademark filings, domain names, Internet content, social media, and auction sites. The new platform is designed to reduce the amount of time corporations spend managing, tracking, and protecting their brands. Corporations can collaborate with outside counsel on the NameProtect platform to protect their valuable marks.
"Our clients are increasingly facing greater challenges when it comes to managing and protecting their brands worldwide. They are being forced to do more with less" said Jim Stoltzfus, Vice President at CSC. "NameProtect provides brand owners and their advisors with a powerful tool to meet with this increasing challenge.
NameProtect differentiates itself from single-service providers by offering a complete and cost-effective solution that provides relevant data from a single source and streamlines corporations' brand monitoring and protection activities. For more information or a free consultation, or to register for our brand monitoring Web seminar series this July, visit http://www.cscglobal.com.
About CSC
Corporation Service Company, a privately owned service organization, is a leading provider of entity & matter management, corporate governance & compliance, and trustee services for companies and law firms worldwide; domain name and trademark services for top global brands; and due diligence and transactional services for the world's largest financial institutions. It is one of the largest registered agent providers in the United States. Founded in 1899, CSC has 1,000 employees located throughout North America and Europe.
CSC works with 75% of the Fortune 500®* and more than 50% of the world's best brands, as ranked by Interbrand®. CSC was recently voted #1 in quality of service and value for money for its domain name and online services by World Trademark Review. Visit http://www.cscglobal.com to learn more.
*Fortune 500 is a registered trademark of Time, Inc
FOR MORE INFORMATION, CONTACT:
Justin Hartland (Europe)
+ 44 (0) 207- 854- 6183
Julie Rader (North America)
302-636-5401 x3159
###