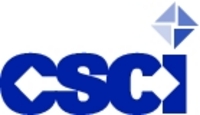 CSCI's first priority has always been to address the needs of our clients and assure them that we can be trusted to deliver the kinds of solutions that they not only need, but desire
Springfield, VA (Vocus) October 22, 2008
Computer Systems Center Incorporated (CSCI) burst onto the Networking and Communication Systems scene recently by announcing its new division responsible for manufacturing high assurance and high performance networking hardware.
CSCI, primarily a systems integration and professional services company headquartered in Springfield, Va., engages in multiple IT contracts across the Department of Defense. The creation of the CSCI Technologies division is part of the evolving identity of CSCI and its employees.
"CSCI's first priority has always been to address the needs of our clients and assure them that we can be trusted to deliver the kinds of solutions that they not only need, but desire," said Linda LaRoche, CEO of CSCI. "Now, we not only continue to deliver the kind of secure, software solutions we always have, but are developing the platforms, that together will meet and exceed the expectations of the secure, high-performance computing industry."
CSCI Technologies delivers resilient and reliable services and applications to network infrastructures. The new division is made up of an industry-leading development team that has a proven track record delivering networking hardware and application solutions within various markets, including high-end data centers, financial institutions and research universities.
Media interested in more information or to request an interview, please contact Don Kerr at (703) 923-7612.
About CSCI:
Founded in 1987, Computer Systems Center Incorporated (CSCI) is a woman-owned, highly specialized systems integration, professional services and hardware development firm that delivers advanced technologies and proven results to the U.S. government and commercial entities. CSCI's corporate headquarters is located in Springfield, Va. CSCI also has a presence in multiple locations with a client base that includes: the Office of the Secretary of Defense; Secretary of Navy; Joint Chiefs of Staff; the U.S. Navy, Air Force and Army; and various Research Labs and Government Agencies. For more information, visit http://www.csci-va.com.
Media Relations Contacts:
Don Kerr
Director, Marketing and Communications
(703) 923-7612 (office)
dkerr @ csci-va.com
Joanne Williams
Media Relations
(703) 923-7615 (office)
jwilliams @ csci-va.com
Web site: http://www.csci-va.com
###