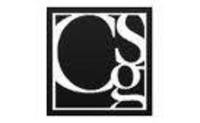 We were really pleased to be appointed as Freeman Grattan's cleaning, catering and vending service providers and already believe we have established a strong working relationship with them
(PRWeb UK) March 28, 2011
Consultant Services Group are pleased to announce their latest contract win with Freeman Grattan Holdings for their cleaning, catering and vending services worth in excess of a quarter of a million pounds.
The contract was won from a tender process that spanned over 3 months, and resulted in a final presentation with three other companies, for sole responsibility of the catering and vending services. From successfully winning the catering contract, CSG were also asked to provide contract cleaning services for the site.
From the date of winning the cleaning contract and the commencement of the services, there was a lead time of just 6 days to implement. Due to their solid relationships with suppliers and the close working relationships between the service divisions, CSG ensured that the contract was both on time and free of any potential issues. The operations department had visited the site within 48 hours of being awarded the contract, a pre-audit was completed and a site specific cleaning schedule was drawn up and approved by the client.
Pivotal to CSG gaining the contract catering services for Freeman Grattan Holdings was their unique brand identity that they created for the food court. Playing on the initials of the company FGH, they developed 'Food's Great Here' and reinforced the brand with a significant promotional drive, three weeks prior to the launch date. Desk drops, welcome packs and prize draws were all part of the promotional strategy and introduced the employees to CSG's wide range of meal choices and catering ideas.
Aware that many employees at the company would be working outside of the traditional 9-5 hours in their busy call centre environment, CSG introduced a tea service that is supported by their office vending machines. This allows employees access to hot food, snacks and drinks at any time of the day, something their previous catering supplier had not provided.
Whilst it is still early days for Consultant Services Group and their working relationship with Freeman Grattan Holdings, initial feedback has been strong as Simon Midgley, CEO of the company comments
"We were really pleased to be appointed as Freeman Grattan's cleaning, catering and vending service providers and already believe we have established a strong working relationship with them. The feedback we have received has been particularly positive with comments ranging from the site is looking cleaner and feeling fresher, to remarks on the high standard of the quality and variety of food we are providing. We hope to further build upon this positive feedback in the coming months and will continually look to provide the highest standard of quality services to our client."
# # #